Yannie Chan
Hong Kong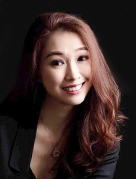 inCompass IP
Unit 205, 2/F, Building 19W,
19 Science Park West Avenue,
Pak Shek Kok, Hong Kong
Tel: +852 2607 4308

Email:

yannie.chan@incompassip.com
Web:

www.incompassip.com
Dr. Chan is a Partner with inCompass IP, an award-winning Hong Kong based intellectual property boutique.
Dr. Chan is a professionally qualified Patent Attorney in Australia and New Zealand, and a registered Trade Mark Attorney in Australia. She is experienced in drafting, filing and prosecuting patent applications in various major jurisdictions. She has also provided numerous patent infringement, freedom to operate, and validity opinions for clients, and has handled industrial design and trade mark matters for clients in a variety of industries. She has worked with clients from a number of universities and research institutes in Hong Kong and Australia, as well as various local and international clients ranged from small businesses, start-ups to multinational companies.
Dr Chan's areas of technical expertise include chemical and chemical engineering; pharmaceuticals, biotechnology and bioengineering; polymers and material science; nanotechnology; medical devices; healthcare, skincare and cosmeceuticals; green technology; mechanical engineering; and electronic devices.
She has a Bachelor's degree in Chemical and Polymer Engineering, a Master's degree in Bioengineering from the Hong Kong University of Science and Technology, a Doctorate in Chemical Engineering from the University of New South Wales, Australia, and a Master's degree in IP Law from the University of Technology Sydney.
Dr. Chan has worked as a research scientist in a number of universities, and as a research and development manager in a leading cosmeceutical company in Australia. Prior to joining InCompass IP, she was a patent attorney at a leading international IP firm in Hong Kong.
We provide the full range of IP law services, covering all IP rights including patents, designs, and trade marks in different jurisdictions. Our services encompass the whole IP life cycle, and include the following:
Original drafting of patent specifications
Filing and prosecuting trade mark and patent (invention/utility, utility model, and design) applications
Invention capture
Patentability and infringement searches and opinions
Trade mark searches
Portfolio management
Market intelligence
Enforcement and litigation support
IP strategy
IP transactions such as licensing-out, licensing-in, sale, and acquisition
Initial and closing due diligence
Intellectual capital auditing and management
Training and education
inCompass IP is an award-winning IP firm with attorneys who have been recognized as world-leading practitioners in respected industry journals, and our services have been engaged in major IP court cases.
The firm comprises a team of experienced attorneys based in Hong Kong, registered and practicing in a diverse range of jurisdictions, including Europe, Mainland China, UK, Australia and New Zealand.
Using our secure, web-based case management system, our team works as a virtual single world-wide team, providing international IP services directly to local clients. For clients with families of cases, such as some of our large corporate clients, our coverage provides the strategic advantage of ensuring uniformity of prosecution of multi-jurisdictional IP filings as well as reduced prosecution costs.