The IP Lawyers: the premier portal to recommended Intellectual Property lawyers, practice area news and legal insights:
Intellectual property (IP) refers to creations of the mind, such as inventions; literary and artistic works; designs; and symbols, names and images used in commerce. IP is protected in law by, for example, patents, copyright and trademarks, which enable people to earn recognition or financial benefit from what they invent or create. By striking the right balance between the interests of innovators and the wider public interest, the IP system aims to foster an environment in which creativity and innovation can flourish.
We assist directors, in-house counsel, law firms and individuals by providing a concise and up-to-date guide to leading intellectual property lawyers in the field. Our research covers all 50 states, with featured attorneys being selected based on the results of peer nominations, in-depth research, and client feedback. The selection process is independent and it is not possible to request entry into the guide.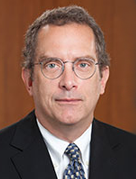 Pete Kennedy practices at the intersection of law and disruptive technologies, intellectual property, communications, and constitutional limits on governmental regulation. He first earned national attention in 1993 as lead trial lawyer for Austin-based Steve Jackson [...]
Latest News & Legal Insights
Yesterday, the U.S. Copyright Office (USCO) and U.S. Patent and Trademark Office (USPTO) announced a joint study on IP issues related to NFTs. This follows a Congressional request by senators Leahy and Tillis that the Offices explore these issues. Today, the Offices will publish a Notice of Inquiry (unpublished version can be found here), with a notice-and-comment period to follow, seeking stakeholder/private industry feedback on the following topics:
Current/proposed uses of NFTs in industry
Any IP-related challenges […]