The IP Lawyers: the independent guide to recommended Intellectual Property practitioners worldwide. Covering patent, trademark and copyright law:
Intellectual property (IP) refers to creations of the mind, such as inventions; literary and artistic works; designs; and symbols, names and images used in commerce. IP lawyers specialising in patent, copyright and trademark law, assist businesses and individuals to earn recognition or financial benefit from what they invent or create. By striking the right balance between the interests of innovators and the wider public interest, IP lawyers aim to foster an environment in which creativity and innovation can flourish.
Each year we select just one leading intellectual property lawyer per country to appear in the directory. Our in-depth nomination, research and selection process is completely independent.
Every October, more than 200,000 nomination forms are distributed to business directors, in-house counsel and lawyers operating in a wide variety of sectors and industries world wide. An initial shortlist for each country is formed based on the results of the nominations and our own independent research. The team then asses the shortlisted lawyers based on 8 key performance indicators, before a final selection is made for each state.
To assist potential clients, we provide a detailed profile of each lawyer in the guide, highlighting their expertise and experience, an overview of their firm, its IP practice and full contact information.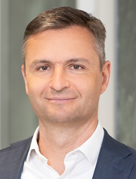 Robert Nešpůrek is one of the founding partners of HAVEL & PARTNERS, the largest independent law firm in Central Europe. Robert currently manages the firm's IP, Commercial and TMT practice groups. Throughout his professional career in law, Robert has specialized, amo [...]
Latest News & Legal Insights
Intellectual property rights (IPRs) are essential in the contemporary world because they safeguard human creativity and intellect, which are the basis for innovation, advancement, and economic prosperity. They support innovation and creativity, foster economic progress, safeguard consumers from counterfeit or pirated goods, and promote international trade. By safeguarding their intellectual property, innovators and creators can profit from their endeavors and investments.
One of the most common types of IPR is a Patent. It is an […]