William P. Matthews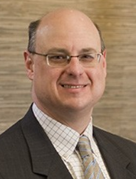 Foulston Siefkin LLP
1551 N. Waterfront Parkway,
Wichita, KS 67206-4466
United States
Tel: 316.291.9556

Email:

bmatthews@foulston.com
Web:

www.foulston.com
Mr. Matthews is a member of the intellectual property and general business teams within the firm. His practice encompasses a wide variety of IP and business matters, including federal trademark registration prosecution and maintenance, copyrights clearance, software licensing, trademark and personality licensing, franchise regulation, e-commerce contracting, mergers and acquisitions, and compliance with HIPAA and other privacy regulations.
Mr. Matthews represents and advises a wide variety of clients—from large, public companies to small and medium-sized businesses—in a variety of industries, including hospitals and healthcare providers, manufacturers, and licensors. Mr. Matthews has been selected by his peers for inclusion in The Best Lawyers in America© and the Missouri & Kansas Super Lawyers® "Rising Star" list.
Nearly all companies in today's economy depend on Intellectual Property (IP) assets either as a revenue generator or as a tool in the operation of their business. Intellectual Property is one of a business's most strategic and important assets. In some cases intellectual property may be the key asset on which the company depends. Foulston Siefkin has an Intellectual Property team with vast experience and expertise to assist and counsel our clients on protecting and commercializing their valuable assets, enforcing their IP rights, and defending claims of infringement.
Established in 1919, Foulston Siefkin LLP is the largest and one of the oldest law firms in Kansas, with a strong tradition for legal excellence. We're proud to have our roots and our future in Kansas and the Midwest. The firm has grown to nearly 90 lawyers with offices in Kansas City, Topeka, and Wichita. Since our firm is based in Kansas, our clients benefit from a lower cost basis that can lead to a more personal, higher-value delivery of legal services from lawyers recognized by national organizations as among the leading lawyers in the United States.
The firm represents a broad range of clients mirroring the Kansas economy, including major agriculture, energy, and natural resource producers and processors, construction general and sub-contractors, corporations, financial institutions, franchisers and franchisees, health care and senior care providers, insurance companies, manufacturers, professional entities, public utilities, service providers and others.