Warner J. Delaune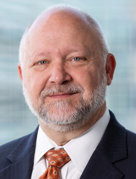 Phelps Dunbar LLP
400 Convention Street
Baton Rouge
LA 70802-5618
Tel: 225-376-0214

Email:

warner.delaune@phelps.com
Web:

www.phelps.com
Warner Delaune protects clients' rights when they bring products and services to the market and defends them against infringement claims from others in litigation and in post-grant proceedings before the Patent Trial and Appeal Board. As a patent attorney and IP specialist, he helps clients advance their business interests by pursuing the right IP protection for their needs and developing strategies to maximize their position in the competitive landscape. He is a former mechanical engineer and a registered patent attorney licensed to practice before the United States Patent and Trademark Office. He is fluent in the business and technical language of his clients, whether it involves complex agreements or computer-aided design (CAD) documents.
In addition to patent protection and defense, Warner's experience offers a full spectrum of intellectual property transactional services including federal trademark and copyright preparation and prosecution, as well as negotiation and drafting of license agreements, structuring joint ventures and other technology transactions, conducting IP due diligence, and handling IP warranties, representations and indemnification issues in mergers and acquisitions. He also has extensive experience in preparing and prosecuting federal trademark and copyright applications, including representation of clients before the Trademark Trial and Appeal Board.
Warner's clients cover a broad range of industries, including:
Medical and biomechanical devices
Cancer diagnostic methods
Sporting goods
Firearms
Watercraft
Computer networking
Wastewater treatment
Recycling processes
Metal cleaning and coating
Electromechanical control systems
Oil and gas exploration and production
Coastal erosion mitigation systems
Manufacturing equipment
He counsels clients on U.S. intellectual property laws and protection, and he manages a number of international patent and trademark portfolios. He coordinates with counsel in foreign countries on an almost daily basis to ensure that his clients' overseas IP assets are strong and consistent with their business objectives.
Before starting his law career, Warner worked with Texas Instruments, Inc., in the Defense Systems and Electronics Group. He designed infrared systems for military vehicles and participated in flight testing of those systems on both fixed wing aircraft and helicopters.