Ury Fischer
USA - Florida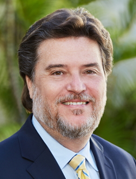 Lott & Fischer, PL
255 Aragon Avenue
Third Floor
Coral Gables, FL 33134
Tel: 305-448-7089

Email:

ufischer@lottfischer.com
Web:

www.lottfischer.com
Ury Fischer is a founding partner of Lott & Fischer. Mr. Fischer dedicates his practice to patent and trademark procurement and intellectual property litigation. Mr. Fischer's patent procurement practice concentrates in the areas of mechanical and electrical arts, software and business methods. Mr. Fischer has represented a diverse group of U.S. and foreign-based clients in patent, trademark, copyright and computer law litigation matters.
Prior to commencing his legal career in 1996, Mr. Fischer served as Chief of Engineering by a Florida-based independent aeronautical engineering firm. In that capacity, Mr. Fischer coordinated technical and regulatory aspects of complex engineering projects for various mid-sized airlines, including the supervision, design and implementation of aircraft fleet electronic retrofitting programs.
Mr. Fischer is fluent in written and spoken Spanish and, in addition to domestic clients, serves a large number of South American, Central American and Caribbean Basin clients.
When it comes to protecting intellectual property, there is no room for compromise. There is no alternative to success. Companies and organizations spend years, perhaps decades, cultivating brands that are recognized around the globe or developing innovative products that drive customer demand.  They need to know that these assets are completely, comprehensively and undeniably secure.
At Lott & Fischer, we have many years of experience representing some of the world's leading intellectual property owners. From leading luxury and apparel brands to multi-billion-dollar tech companies, we have served as litigation counsel for IP owners with legal needs in Florida and across the country. We also represent U.S. and international companies with national and international IP protection. Over the years, we have cultivated a network of truly excellent corresponding counsel to assist with the registration and enforcement of our clients' trademarks, copyrights, patents and designs in countries around the globe.
Ury Fischer maintains a wide-ranging practice, covering intellectual property litigation, and patent and trademark procurement. He acts for domestic and international clients and is able to draw on his prior experience in the engineering sector.