Scott T. Bluni
Massachusetts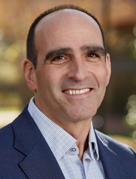 Kacvinsky Daisak Bluni PLLC
550 Cochituate Rd
East Wing, 4th Floor, Suite 25
Framingham MA 01701
Tel: 781.336.0113

Email:

sbluni@kdbfirm.com
Web:

www.kdbfirm.com
With decades of frontline experience, Scott Bluni provides KDB clients an innovative and progressive approach to product-oriented counsel on all issues related to intellectual property. Scott's senior law firm, in-house, and patent examiner positions provide clients and colleagues with a strategic and trusted perspective on intellectual property law. He has been recognized by Chambers USA as having "fantastic practical business instincts as well as strong legal skills".
Scott represents clients across a wide range of industries and technologies, though has a particular expertise in medical technologies and life science patent matters. With a solution-centered approach, Scott works with a range of clients, including:
Fortune 20 companies
Large and mid-sized public companies
Start-ups
Research universities
His experience includes:
Diligence and technology transactions valued up to $1 billion
Infringement avoidance for high-value products
Counseling on complex patent litigation matters
General counsel to smaller clients focused on strategic portfolio management and invention mining
Licensing of patented, unpatented and software technologies
Development and implementation of spinout and out-licensing strategies for research universities
Prior to joining KDB in 2014 as a name partner, Scott was a partner and co-chair of the intellectual property group at Bingham McCutchen. Scott started his legal career as a patent examiner at the United States Patent and Trademark Office.
A third of KDB lawyers have worked as in-house counsel, including many as vice presidents and chief intellectual property counsel. Moreover, all our attorneys are highly qualified scientists and engineers, with most possessing real-life experiences in their chosen fields, ranging from mechanical and electromechanical engineering, to software technologies and communication systems.
Our attorneys include former American Lawyer 100 law firm partners, including IP practice group leaders, and USPTO patent examiners and trademark examining attorneys. Together, KDB's foundation is built upon the relevant experience of IP practitioners and industry professionals, making KDB an indispensable business partner, who appreciates your business, and will partner with you to help you achieve business objectives and creative vision.
For years now, KDB has been strengthening it's virtual capabilities to be the best for our clients in-person or from a distance. We know how important it is to be adaptable to the changing times and work outside of offices, and we are prepared for it all.
Scott Bluni is noted for his work on commercial IP transactions and portfolio management. He regularly represents emerging and established life sciences companies.