Scott T. Bluni
USA - Massachusetts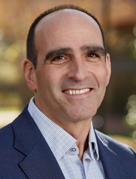 Goodwin Procter LLP
100 Northern Avenue
Boston, MA 02210
United States
Tel: +1 617 570 1125

Email:

sbluni@goodwinlaw.com
Web:

www.goodwinlaw.com
Scott Bluni is an experienced intellectual property attorney focused on counseling clients in patent-related matters such as strategic portfolio development, infringement avoidance, due diligence, enforcement, licensing, and other technology transactions. Dr. Bluni leverages his experiences as a former patent examiner and chief intellectual property counsel at a large, international medtech corporation to bring a pragmatic, solution-based approach to his practice.
Dr. Bluni has been recognized by Chambers USA: America's Leading Lawyers for Business, Super Lawyers Massachusetts, LMG Life Sciences, and Managing IP – IP Stars.
Intellectual property assets represent significant value for businesses. For some clients, these assets represent an entire career or a body of research; for others, they're a 100-year-old trademark, or a newly acquired license. Whether it's structuring transactions or resolving high-stakes property disputes, we understand the unique needs of each client, and anticipate how those needs will change over time.
With superior experience– from scientists who've worked in the field, to litigators with International Trade Commission and federal court experience – we're privileged to represent national and international companies in a broad cross-section of industries.
Our success in representing leading life sciences and technology companies has resulted in industry-wide recognition. Law360 named Goodwin one of its "Intellectual Property Practices of the Year" five times. Goodwin's Intellectual Property lawyers are consistently recognized by leading publications such as Chambers, Legal 500, Managing Intellectual Property, World Trademark Review 1000, and LMG Life Sciences.
We are a global law firm with a history of working on groundbreaking matters, and an increasingly focused approach to working with clients in the financial, private equity, real estate, technology and life sciences industries. Our more than 1,800 corporate and litigation lawyers leverage their specific experience and assemble full-service teams to advise clients in these and adjacent industries.
At Goodwin, we use law to enable our clients' success. When we partner with our clients to practice law, we do so not just with integrity, but with ingenuity, agility and ambition. And in so doing, we are able to make a powerful, positive and lasting impact.