Sandra Pohlman
Germany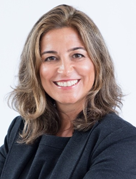 df-mp - Dörries Frank-Molnia & Pohlman
Fünf Höfe / Theatinerstraße 16
80333 Munich
Germany
Tel: +49 89 210 296 0

Email:

sandra.pohlman@df-mp.com
Web:

www.df-mp.com
Sandra Pohlman is co-founder and partner of df-mp. She heads the firm's large and diversified biotechnology and pharmaceuticals practice group together with Dr. Dörries. Ms. Pohlman has specialized in intellectual property in the biotechnology and pharmaceutical field since 1992. Ms. Pohlman's qualifications enable her to represent clients before the European Patent Office, German courts and the U.S. Patent & Trademark Office.
Ms. Pohlman advises domestic and foreign clients in all aspects of IP, with her particular focus in the areas of molecular biology, immunology, pharmaceutical agents and formulations, DNA/RNA based diagnostics, CRISPR, second medical uses and dosing regimens. A main part of her practice is oppositions and prosecution before the European Patent Office, where she has consistently obtained favorable results for her clients.
She has served as lead counsel in notable opposition cases relating to patents for blockbuster drugs and groundbreaking technologies including, more recently, Tecfidera®, Tysabri®, and attacking and defending CRISPR patents, as well as numerous antibody-related oppositions (adalimumab, herceptin, bevacizumab, pertuzumab).  Ms. Pohlman handles prosecution in the pharmaceutical and biotechnology fields for more than two decades and can deliver complex portfolio strategies that add value.
Attorney at Law (Germany and USA)
Solicitor (England & Wales)
U.S. Patent Attorney
Registered before EPO as a legal practitioner
Admitted to the bar of Washington, DC, U.S.A
Admitted to practice before the U.S. Court of Appeals for the Federal Circuit
Recognition and Activities
In IAM 1000: The World's Leading Patent Practitioners 2013-2020, Ms. Pohlman was recommended for her expertise in patent prosecution and invalidity actions.
The renowned IP magazine Managing Intellectual Property lists Sandra Pohlman, as IP Star for Germany in their MIP Handbook 2014-2020.
Sandra was listed as one of the Top 250 Women in IP (worldwide) by Managing IP in 2016-2020.
Recommended individual in Juve Patent 2020 for expertise in pharma and biotechnology.
Ranked as one of the best lawyers in Germany in the field of IP law in 2019 by the Handelsblatt.
Regular lecturer on aspects of European and U.S. patent practice.
df-mp is a top firm in intellectual property law with an international outlook and a broad scope of specialized expertise. df-mp counsels and represents domestic and foreign clients in all areas of patent, utility model, trademark, and design law.
The patent attorneys of df-mp can represent clients in proceedings before the European Patent Office, the German Patent and Trademark Office, the German Federal Patent Court, the Office for Harmonization in the Internal Market (OHIM, European Trademarks and Designs), the U.S. Patent and Trademark Office as well as before other specific courts in Germany and the United States.
A main focus of our activities lies in opposition proceedings before the European Patent Office. Our patent lawyers have considerable experience in challenging the patents of third parties as well as in defending patents in proceedings before the Opposition Divisions and before the Appeal Boards of the European Patent Office.
Yet another aspect of df-mp's practice is advising our clients on patent infringement and representing them in litigation proceedings, where our advice is based on actual experience in numerous national and international disputes. For multinational litigation, law firms throughout the EU consult with df-mp for a coordinated litigation strategy.
Clients also come to df-mp for opinions on potential litigation. df-mp's patent attorneys are able to comment on all queries associated with potential patent infringement. They routinely provide comprehensive freedom-to-operate analyses for the European market.
"She displays a matchless knowledge of her law, her writing is brilliant, and she is hugely responsive."