Russell A. Klingaman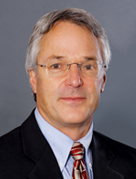 Hinshaw & Culbertson LLP
100 East Wisconsin Avenue
Suite 2600
Milwaukee, WI 53202
Tel: 414-225-4808

Email:

rklingaman@hinshawlaw.com
Web:

www.hinshawlaw.com
Russ Klingaman helps professionals and members of the business, insurance, and aviation communities effectively leverage business opportunities, resolve disputes, reduce risks and find practical, effective solutions to legal challenges.
Mr. Klingaman's practice is focused in the areas of protecting intellectual property — including trade secrets, copyrights, trademarks, and patents; and aviation-related transactions and litigation. He has also handled many high-profile cases involving catastrophic personal injuries, major property damage, and very large business losses.
Mr. Klingaman has successfully represented the interests of a wide range of individuals, such as architects, doctors, engineers, farmers, hospitals, inventors, lawyers, pharmacists, pilots and veterinarians. Businesses he has represented include airlines, banks, construction companies, flight schools, health care providers, insurance companies, manufacturing firms, restaurants, retailers and software developers.
Intellectual Property. Mr. Klingaman has a robust practice helping businesses and individuals protect their intellectual property. This includes transactions and litigation. The transactional work encompasses licensing, assignments, nondisclosure agreements, etc. Litigation usually involves prosecuting or defending claims for misappropriation, infringement, breach of contract, unfair competition, etc.
Aviation. As a licensed pilot, aircraft owner, adjunct professor of aviation law, and past president of the Lawyer-Pilots Bar Association, Mr. Klingaman has unique insights into aviation-related legal matters, including those involving the fast-changing legal landscape concerning unmanned aerial systems (UAS or "drones"). Mr. Klingaman helps clients with matters involving aviation accidents. He also helps clients deal with Federal Aviation Administration regulatory compliance and enforcement actions.
High-Profile Personal Injuries, Property Damage, and Business Losses. Mr. Klingaman has handled many cases involving claims for millions of dollars in damages for either catastrophic personal injuries or huge business/property losses claims.
Appellate Litigation. Mr. Klingaman has handled numerous appeals and has made oral arguments to the U.S. Courts of Appeals for the Seventh and Ninth Circuits, and the Wisconsin Supreme Court.
Hinshaw's Intellectual Property Practice attorneys represent companies across a wide range of industries with transactional and litigation matters involving copyright, patent, trademark and trade secret matters. We also help businesses with protective activities, such as developing electronic document management solutions. This assistance includes efforts concerning e-discovery rules.
Often, intellectual property issues arise in a pre-litigation context―with the sending or receipt of a cease and desist letter. Our Intellectual Property Practice attorneys routinely advise clients and communicate with the opposing party on methods of resolution short of litigation. We work closely with clients to avoid litigation by helping them: identify key marks and materials for registration; review matters relating to the development, distribution, ownership and use of technology; and prepare confidentiality, licensing, employment and insurance agreements involving intellectual property issues.
Our Intellectual Property Practice attorneys are also skilled and experienced litigators. So, where litigation is unavoidable, we provide skilled legal representation. Among many other types of cases, we: litigate patent infringement, trademark and dilution, and copyright infringement disputes; represent clients in unfair competition, trade secret, false advertising and right of publicity cases; and counsel clients in computer and internet law cases involving, for example, cybersquatting and domain names.
Hinshaw is also ideally situated to handle the insurance challenges that are often raised by intellectual property claims. In doing so, our Intellectual Property Practice attorneys work alongside lawyers in the firm who, collectively, are familiar with nearly every insurance matter. We provide the experienced counsel necessary to develop effective, practical solutions. Among many other activities, we routinely: litigate declaratory judgments involving insurance coverage for intellectual property claims; and review proposed insurance policies and programs regarding whether they provide the sought coverage for potential claims.
Our Intellectual Property Practice attorneys are active participants in intellectual property organizations, including the American Bar Association Intellectual Property Section, the American Intellectual Property Law Association (AIPLA), the Defense Research Institute Intellectual Property Special Litigation Group, the International Trademark Association (INTA), and the Intellectual Property Law Association of Chicago. We also regularly author articles and present on cutting edge topics involving intellectual property law.
At Hinshaw, we value long-term client relationships. That's why we make it a priority to help contribute to our client's success, whether that means solving a problem or helping to achieve their goal. We like to think that we are more than just our clients' "lawyers." We feel we are on the same journey with our clients — to grow their business into a sustainable institution. Sometimes this requires next generation solutions; in other words, a little creativity applied to legal issues or problems. Other times, it requires just purely practical thinking. We do both. Whatever the matter, our advice and counsel are tailored to our clients, which can only come from a strong partnership and deep understanding of their business and objectives.
Our team of lawyers can provide a wide variety of sophisticated legal advice and counsel. Additionally, since we are located in many of the major cities across the country, we can provide national depth of expertise coupled with a local or regional presence and local or regional knowledge. Across all of our offices, we strive to consistently deliver service at the highest levels of quality and reliability, giving our clients a one-firm approach and giving us the long-lasting relationships we treasure.
Hinshaw & Culbertson LLP is a national law firm with over 400 lawyers. We offer a sophisticated legal practice, with an emphasis in litigation, consumer financial services, corporate and business law, environmental, health care law, labor and employment law, professional liability defense, and wealth preservation and taxation matters. Our attorneys provide services to a range of for-profit and nonprofit clients in industries that include construction, financial services, health care, insurance, legal, manufacturing, real estate, retail, and transportation. Our clients also include government agencies, municipalities, and schools.
Hinshaw was founded in 1934 and is headquartered in Chicago. We have offices in Arizona, California, Florida, Illinois, Indiana, Louisiana, Massachusetts, Minnesota, Missouri, New York, Rhode Island, Texas, Wisconsin, and London.