Rory P. Shea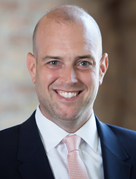 Lee Sullivan Shea & Smith LLP
656 W Randolph Street
Chicago, Illinois 60661
United States
Tel: 312.754.9609

Email:

shea@ls3ip.com
Web:

www.ls3ip.com
Rory P. Shea is a founding partner of Lee Sullivan Shea & Smith LLP and an Illinois Super Lawyers Rising Star. Mr. Shea practices in all areas of intellectual property law, with a particular emphasis on patent litigation, inter partes review proceedings, and patent procurement in the areas of electrical engineering, computer software and hardware, data analytics, and telecommunications. He has successfully represented clients in all phases of patent litigation, including discovery, claim construction, summary judgment, bench and jury trials, and appeal. Mr. Shea also has extensive experience in preparing and prosecuting patent applications, rendering patentability, infringement, and validity opinions, and counseling clients with respect to all types of intellectual property rights.
Mr. Shea's drive and passion for securing a positive result on behalf of his clients makes him stand out from his peers. In fact, these traits are a big reason for Mr. Shea's selection as an Illinois Super Lawyers Rising Star.
In addition to his extensive legal experience, Mr. Shea also gained invaluable industry experience during his time as an engineer in the telecommunications industry.
LS3 is a full-service intellectual property law firm that caters to the special needs of its clients on an individual basis.  Our firm brings over 75 years of combined experience in every aspect of IP law, including patents, trademarks, copyrights, and trade secrets.
At LS3, clients get the personal attention and customized service that larger law firms cannot provide.  Moreover, with its surgical approach to legal matters, LS3 provides only the precise legal services that each client requires.
"LS3 is a refreshingly organic firm that from top to bottom really understands its audience.  There is no weak link in their team."