Peter E. Nussbaum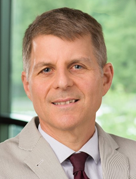 Chiesa Shahinian & Giantomasi PC
One Boland Drive
West Orange
NJ 07052
Tel: (973) 530-2025

Email:

pnussbaum@csglaw.com
Web:

www.csglaw.com
Peter Nussbaum provides advice on trademark, copyright, Internet and technology matters. His clients include entertainment companies, musical artists, clothing and footwear companies, publishing and educational companies, cannabis companies, food, beverage and hospitality companies, non-profit organizations and others across a wide array of industries.
Peter is involved in all aspects of trademark, copyright, domain name, Internet and technology law, including general counseling, clearance, registration practice, licensing, enforcement and litigation. He is also involved in the intellectual property aspects of corporate transactions. He litigates intellectual property disputes throughout the United States and before the Trademark Trial and Appeal Board of the United States Patent and Trademark Office (USPTO).
Peter writes and speaks on a variety of trademark law topics, including lectures at New York University and Seton Hall Law School on trademark issues related to the music industry.
Recognized in Chambers USA: America's Leading Lawyers for Business, the World Trademark Review's WTR 1000: The World's Leading Trademark Professionals and the IAM Patent 1000 – the World's Leading Patent Professionals, CSG's nationally acclaimed Intellectual Property Group has extensive experience representing clients in all aspects of intellectual property law, including:
Our intellectual property attorneys represent clients across many industries – including advertising, apparel, e-commerce, entertainment, music, hospitality, food and beverage, health care, nonprofit, financial services, publishing, education, cannabis, media, technology and telecommunications.
Chiesa Shahinian & Giantomasi PC ("CSG"), a full-service regional law firm with offices in New Jersey and New York, is recognized for its deep insight, creative solutions and keen ability to advance clients' legal and business success. Regarded as a powerhouse business and public policy firm, CSG attracts private enterprises, governmental entities and individual clients seeking to benefit from practical, value-added counsel – the type of representation that leads to innovative and enduring results.
Respected problem solvers, our more than 160 attorneys play a key role on clients' advisory teams – providing strategic guidance to individuals and organizations ranging from Fortune 10 corporations to municipalities and family-run businesses. CSG is uniquely positioned to maximize results through collaboration among firm members, associates, counsel and staff, each dedicated to sharing years of wisdom, knowledge and judgment to benefit the firm's collective capabilities and client base.