Peter D. Kennedy
USA - Texas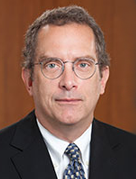 Graves Dougherty Hearon & Moody P.C.
401 Congress Avenue
Suite 2700
Austin, Texas 78701
Tel: 512.480.5764

Email:

pkennedy@gdhm.com
Web:

www.gdhm.com
Pete Kennedy practices at the intersection of law and disruptive technologies, intellectual property, communications, and constitutional limits on governmental regulation.
He first earned national attention in 1993 as lead trial lawyer for Austin-based Steve Jackson Games in a lawsuit against the United States Secret Service that helped establish limits on searches and seizures of email. He has represented an array of clients in a wide variety of cases at trial and on appeal, from complex commercial disputes to matters involving intellectual property, technology, publishing, free speech, and constitutional law. Pete has developed a unique specialty representing companies and individuals accused of the unauthorized practice of law and advising companies and investors seeking to provide public access to innovative, tech-enabled information and services.
Pete is Board Certified in Civil Appellate Law by the Texas Board of Legal Specialization. He handles trials and appeals in state and federal courts in Texas and around the country. Pete successfully defended the anonymity of online reviewers at the Texas Supreme Court in Glassdoor, Inc. v. Andra Group, L.P., 560 S.W.3d 281 (Tex. 2017), and obtained reversals of substantial jury verdicts against libel defendants in Burbage v. Burbage, 447 S.W.3d 249 (Tex. 2014) and Salinas v. Salinas, 365 S.W.3d 318 (Tex. 2012) (per curiam).
Nature of Practice
Civil Litigation in state and federal trial and appellate courts
Internet and communications risk assessment, counseling and litigation
Copyright, trademark, trade secret and intellectual property protection, enforcement and litigation
Libel defense, defamation, business disparagement, invasion of privacy, media law
Constitutional litigation, including First Amendment free speech, commercial speech and advertising, religion, taxation and civil rights claims
Unauthorized practice of law, professional regulation and legal ethics
Experience
Law Clerk, Thomas A. Fairchild, Senior Judge, U.S. Court of Appeals for the Seventh Circuit, 1988-1990
Adjunct Professor, University of Texas School of Law, 1999-2002, Free Speech and the Internet
Our trial lawyers prosecute and defend injunction and arbitration proceedings, trials, appeals and other disputes involving traditional intellectual property issues such as patent infringement, trademark and trade dress infringement, copyright infringement, trade secret misappropriation, breach of noncompete agreements, unfair competition, economic espionage and deceptive advertising. We also assist clients in disputes involving cutting edge issues of internet and technology law, including free speech and privacy rights, information security, the Digital Millennium Copyright Act (DMCA), the use of keywords and metatags, music piracy, spamming, spyware, hacking, phishing, and cybersquatting. In addition, our lawyers handle administrative proceedings involving intellectual property issues, such as proceedings under the Uniform Domain Name Dispute Resolution Policy (UDRP).
IP Transactions and Client Counseling
We help both established and emerging growth companies acquire and protect intellectual property rights and maximize the value of those rights. Our lawyers counsel clients on a wide variety of IP matters such as such as inbound and outbound licensing of software and other intellectual property, distribution agreements, OEM and VAR agreements, IP development agreements, outsourcing, university technology commercialization, publishing, professional services and consulting agreements, employment and independent contractor issues, start-up and M&A transactions, and internet commerce.
Minimizing Risk
We understand the importance of helping our clients avoid claims of deceptive advertising and infringement of intellectual property rights by competitors, consumers, trade groups such as the Business Software Alliance (BSA) and governmental agencies such as the Federal Trade Commission (FTC). We work with our clients to proactively identify and minimize the risk of infringement and deceptive advertising by reviewing the clients' rights to use third-party IP and conducting pre-publication review of print and internet advertising materials, websites and blogs.
Strategic Protection of Trademarks
We help clients protect their valuable trademarks and service marks in registration proceedings before the United States Patent and Trademark Office and in contested proceedings before the United States Trademark Trial and Appeal Board (TTAB). We also assist clients in developing and implementing global strategies for protecting their trademarks.
Graves Dougherty Hearon & Moody is an Austin, Texas-based law firm focused on delivering results that make a positive difference for clients and the community.
Founded in 1946, Graves Dougherty was established on the principles of hiring great people, practicing first class law and focusing on accomplishing clients' goals. Today it is the firm's tradition to serve its clients with excellence and enthusiasm that sets it apart as a leader in the field.
At any given time, the firm represents hundreds of clients, from local individuals to multi-million dollar international corporations. Many of these clients have been with the firm for decades and continue to watch their businesses thrive aided by Graves Dougherty's commitment to success.
The firm's attorneys have a strong sense of commitment and a hunger for excellence. They come from the nation's top law schools and are recognized as authorities in their areas of specialty.
The vast knowledge that accompanies this unparalleled expertise and depth of experience has allowed the firm to branch out into a variety of areas of specialty.
Over the years, Graves Dougherty's attorneys have included a former Assistant U.S. Attorney General, a former Special Assistant Texas Attorney General, a former general counsel to the Texas Governor and a former member of the U.S. Solicitor General's Office. Additionally, five Graves Dougherty lawyers have served as federal judges on the U.S. Court of Appeals. One was elected president of the State Bar of Texas. Several are former law review editors, have been chancellors, and a number have served as adjunct and visiting professors at The University of Texas at Austin School of Law, Baylor Law School and St. Mary's Law School in San Antonio.