Patrick C. Keane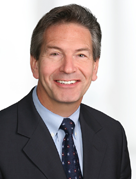 Buchanan Ingersoll & Rooney
1737 King Street, Suite 500
Alexandria, VA
22314-2727
Tel: 703 838 6522

Email:

patrick.keane@bipc.com
Web:

www.bipc.com
Patrick C. Keane is a globally recognized Intellectual Property standout and licensed Professional Engineer (PE), blending legal, technical and business expertise. He counsels clients in all aspects of intellectual property, balancing patent litigation strategy, targeted use of USPTO post-grant AIA proceedings and strategic development of IP portfolios to optimize his clients' business leverage, revenue and product sales. A member of Buchanan's firmwide leadership team, he is also responsible for the IP section's National Security team and assists with firmwide diversity and inclusion initiatives.
Clients depend on Patrick for his expertise in patent litigation, post grant proceedings such as inter partes review and post-grant review, and strategic development and enforcement of international IP portfolios to optimize revenue and product sales. He has been named to the IAM Strategy 300 – The World's Leading IP Strategists consecutively since 2017.
Our IP practice combines the knowledge and experience of an intellectual property boutique with the service offerings of a large multi-practice firm. With roots that extend back over 80 years, our team is a recognized thought leader in the field. We understand your technology and your business goals. And we strive to add value to your innovations and ideas while preserving and protecting the lifeblood of your business.
Our clients range from global Fortune 500 companies and large universities to individual inventors and entrepreneurs. We act as in-house IP counsel for many smaller and mid-size clients, advising start-ups in all aspects of their IP needs and helping them to develop and implement their IP strategies. You can rely on us because we can help you with the full complement of IP services.
Buchanan Ingersoll & Rooney is a national law firm with a proven reputation for providing progressive, industry-leading legal, business, regulatory and government relations advice to our regional, national and international clients. Our 450 attorneys and government relations professionals across 15 offices proudly represent some of the highest profile and innovative companies in the nation, including 50 of the Fortune 100.
While we service a wide range of clients, Buchanan has especially deep experience in the energy, finance, healthcare and life sciences industries. We bring to our clients an intimate knowledge of the players, market forces, and political and regulatory landscape in these fields. This allows us to provide proactive advice, unique insights and holistic solutions tailored to each client's specific needs and industry. It also gives us an intuitive ability to anticipate issues and opportunities to help clients make informed business decisions. We also bring unexpected value by opening doors and making connections for our clients to help them achieve their goals.
A well-regarded firm known for handling a variety of IP matters, including the development of IP portfolios and patent disputes. Represents a range of national and international clients, including large companies, individual investors and startups.