Michael Woolf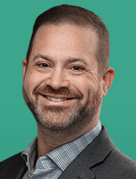 Boon Legal LLC
41 Peabody St
Nashville
TN 37210
Tel: 615.378.8208

Email:

michael@boonlegal.com
Web:

www.boonlegal.com
Boon Legal provides clients with strategic counsel regarding trademarks, copyrights, and other IP protection.
We help both entrepreneurs and small and medium businesses to understand and make the most of their IP. We help ensure that their ideas, technologies, and products are secure and protected so they can focus on the growth and development of their businesses.
We work with our entertainment-focused clients (music, film/television, and video games) to license their IP to others or to license the use of others' IP in their businesses and products.
Entrepreneurs and business owners know that it is hard to find personalized, trusted legal help to meet their legal needs while respecting their budget. And we know that first-hand. So, we've developed a business model designed to encourage and support long-term relationships.
Our clients create, innovate, and build each day – changing the landscape and disrupting the status quo. We earn their trust as legal advisors by giving them straight answers so they can feel confident making the decisions that affect their businesses. Our legal advisors take the time to learn about our clients' businesses, engage in regular communication about strategies and goals, and become a key member of their strategy team.
And that is why Boon Legal has earned a reputation for providing exceptional, people-first service with utmost integrity for clients of all sizes with a full suite of legal services from formation to M&A.
Michael looks forward to helping his clients bring strategic approaches to their projects in order to find creative solutions by utilizing his vast experience as a leader in the entertainment and software development industries. He is eager to roll up his sleeves, unafraid to ask tough questions, and able to approach problems from multiple perspectives.
Before founding Boon Legal, Michael was an attorney with Baker Donelson where he was a member of the Emerging Companies team within the Corporate Finance and Securities Group.
Prior to law school, Michael was an entrepreneur and visionary leader with a strong people-first philosophy. He built a strong record of accomplishment in driving innovation and development of businesses, product lines, interactive consumer products, and mobile and web applications.
Throughout his career, Michael designed, directed, or substantially contributed to the development of more than 50 interactive software titles, most coupled with large license IP products. He developed military training simulators, large-scale motion-control rides/simulators, state-scaled education platforms, and innovative business and enterprise applications.
Michael is actively involved in the technology, film, transmedia, video game, and entrepreneur communities in Nashville. He is a proud board member of the Nashville Shakespeare Festival.
Honors
Named Super Lawyers Rising Star 2019-2021
TN Attorney for Justice | 2017-2020
Speaking Engagements
Top Legal Issues for Startups

SCORE / Pathway WBC, Nov 2019
Nashville Entrepreneur Center, Apr 2018

Gaming & Virtual Reality, Panel Moderator
Film/Television Transmedia Hour, Featured Guest
Monetizing Transmedia and Gaming Projects: Designing Concepts to Sell and Current Trends, Panelist
Transmedia & New Frontiers, Panelist
Published Articles
Artificial Intelligence: 'Paging Dr. Bot'

Chicago Medicine Magazine, Chicago Medical Society, Nov 2017

'Paging Dr. Bot' – The Emergence of AI and Machine Learning in Healthcare

ABA Health eSource, American Bar Association, Oct 2017
Community Engagement
Nashville Shakespeare Festival, Board Member
Nashville Entrepreneur Center, Advisor/Mentor
The Wond'ry at Vanderbilt University, Advisor/Mentor
Film-Com, Chair of Video Gaming