Mary Fox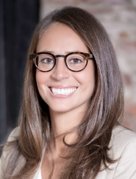 Fortem IP
89 Yesler Way
Suite 401
Seattle, WA 98104
Tel: 206.508.6688

Email:

mfox@fortemip.com
Web:

www.fortemip.com
Mary focuses her practice on the medical device industry, including patent prosecution, portfolio development and strategy, freedom to operate analyses, and financing due diligence. She has extensive experience working with emerging companies, especially in neurovascular devices, interventional cardiovascular devices, neurostimulation, neuromodulation, spinal devices, wound care and monitoring, drug delivery, and orthopedics. She also has experience in a variety of other technologies, including audio devices, acoustic signal processing, semiconductor fabrication and design, stereo imaging, robotics, and consumer products.
Before co-founding Fortem IP, Mary worked as a patent attorney at Perkins Coie in Seattle. Prior to her legal career, Mary worked at The Foundry, Ardian, and Miramar Labs. She was recently selected as a "Washington Rising Star" by Super Lawyers Magazine.
Education:
BS Biomedical Engineering, University of Michigan
MS Biomedical Engineering, University of Michigan
JD, Santa Clara University School of Law
Bar Admissions:
California
Washington
United States Patent and Trademark Office
Fortem IP provides sophisticated legal counsel at competitive rates to clients ranging from emerging companies to international corporations. We specialize in patent prosecution and counseling, commercial transactions, and trademark registration and enforcement.
Our fees are based on an hourly or fixed fee structure. We work with our clients to determine the most appropriate fee arrangement. Our patent and trademark prosecutions services are primarily offered on a flat-fee basis. Our project-based business model eliminates the inefficiencies of time-based billing, allowing us to devote more time towards gaining a deeper understanding of our client's business. In flat-fee engagements, we do not bill clients for meetings, emails, and phone calls. Instead we collaborate with our clients, leveraging our expertise to build a legal strategy around their technology and business vision.