Mariëtte du Plessis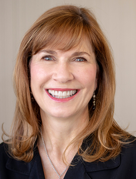 Adams & Adams
4 Daventry Road
Pretoria
South Africa
Tel: +27 12 432 6378

Email:

mariette.duplessis@adams.africa
Web:

www.adams.africa
Mariëtte du Plessis is currently a senior partner in the Trade Mark Litigation section of the Trade Marks Department. She has been a partner in the firm of Adams & Adams since 1997 and is an experienced top-tier ranked IP attorney with over 30 years of experience in IP.
She served on the Minister of Trade's Standing Advisory Committee on IP for a number of years. She was the chairlady of the Trade Mark Litigation section in 2009 and has chaired the Design Committee and initiated the firm's sponsorships for The Design Indaba, The Loeries Advertising Awards and South African Music Awards (SAMAs) to raise awareness of IP amongst creatives and performing artists in South Africa. She currently serves on the firm's African and the Marketing committees.
Mariëtte specialises in all trade mark, copyright, advertising law and domain name related disputes throughout Africa, as well as regulatory advice. She represents high profile South African and international clients in their trade mark and copyright matters throughout Africa. She is the client relation partner for many of the firm's top local and international clients.
She has been involved in a number of high-profile cases over the years.  In the case of Pioneer Foods (Pty) Ltd v Bothaville Milling (Pty) Ltd, she successfully represented the respondent in the case up to the Supreme Court of Appeal. It is regarded as the "road map" for passing off cases in South Africa. She is also a Senior Adjudicator for .co.za domain name disputes.
She served as a Council Member of the South African Institute of Intellectual Property Law (SAIIPL) for many years and was the President in 2007. She served on and chaired the Copyright and Trade Mark Law committees of SAIIPL for many years. She received a Presidential Award in 2012.
She has served on numerous INTA committees including Africa Legislative Analysis committee (and chaired it), PDA Council, the OAPI/ARIPO sub-committee and currently the Law Firm Management sub-committee. She is also currently the secretary of the Marques International Trade Mark Team and serves on the Working Group on the Improvement of ARIPO.
Mariëtte has a particular interest in IP aspects of the arts, design and advertising, with a focus on educating young creative talents to protect their IP. She regularly lectures on IP at advertising and design schools.
She has written numerous articles on a wide range of IP related topics in South Africa and published articles in World Trade Mark Review, Marques newsletters and local publications, including De Rebus, the leading publication for attorneys in South Africa. She has also presented talks on IP at many South African conferences. She has been quoted in newspaper articles and is regularly approached for interviews by local newspapers, radio and television stations.
Adams & Adams is a leading African law firm specialising in intellectual property law, in addition to providing corporate and commercial legal services. The firm has grown into a South African law icon, with the largest intellectual property law practice in Africa supported by a strong commercial, property and litigation practice.
Adams & Adams has been rooted in over 100 years of legal excellence since its founding in 1908. The firm is characterised by a strong commitment to professionalism, and client care and partner accessibility are two of the cornerstones of the practice.
The firm has offices in South Africa (Pretoria, Johannesburg, Cape Town and Durban) and 23 associate offices across the continent. Adams & Adams also has a worldwide network of attorney correspondents and associates, enabling the firm to handle intellectual property and legal matters in any country where this may be required.