Marc S. Cooperman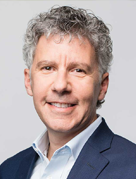 Banner & Witcoff, Ltd
71 South Wacker Drive
Suite 3600
Chicago, IL 60606
Tel: 312.463.5000

Email:

mcooperman@bannerwitcoff.com
Web:

www.bannerwitcoff.com
Marc's practice focuses on intellectual property litigation. He has successfully tried numerous patent, trademark and copyright cases in courts around the country, and handled many proceedings at the PTAB and TTAB. Marc has also assisted clients with resolving disputes through various forms of alternative dispute resolution.
Marc was one of 30 patent litigation attorneys recognized nationally in Expert Guides' 2018 edition of Best of the Best USA. He has been featured in Illinois Super Lawyers every year from 2007-2021, and as a "Notable Practitioner" in the Intellectual Property – Illinois section of Chambers and Partners USA in the 2018-2020 guides. Marc has been recognized by Managing Intellectual Property as an "IP Star" since 2013, most recently in the 2020 edition, with clients commending him for being "a very polished and seasoned IP practitioner" whose "work product is always excellent." He was also recognized in Expert Guides' "World's Leading Patent Law Practitioners" and the National Law Journal's "Top Rated Lawyers in the Midwest" in 2017. He is AV Peer Review Rated by the LexisNexis Martindale-Hubbell Ratings, and was named to the 2017 Legal Leaders: Fall Litigation edition of "Top Rated Lawyers."
Marc frequently speaks and writes about intellectual property litigation. He is an adjunct professor at Northwestern Law School in Chicago and previously taught at Georgetown University Law School in Washington, D.C., where he has focused on courses in intellectual property litigation. Marc is also a visiting professor at the University of Illinois Law School where he has co-taught a course on the fundamentals of legal practice and client service. Marc is a contributing author to the book, "Intellectual Property Law & Interactive Media," published by Peter Lang Publishing Inc. Marc has been a contributing editor to the Federal Circuit Bar Journal. He has also written a regular column on intellectual property issues affecting the toy industry for Playthings magazine. Marc is a past National Chair of the Saul Lefkowitz Moot Court Competition, put on by the International Trademark Association. He also has participated as a facilitator for the Illinois Supreme Court Committee on Professionalism law school program. He is admitted to practice in numerous Federal Courts and the Patent and Trademark Office.
Marc has been featured in magazines, including a Chicago Daily Law Bulletin article when he became managing partner of the firm at age 34.
Some examples of published decisions from cases on which Marc has worked include:
National Steel Car Ltd. v. The Greenbrier Companies, Inc., 2020 WL 4289388 (W.D.TX 2020)
Ficep Corporation v. Voortman USA Corp., 2017 WL 480753 (D. MD 2017)
YETI Coolers, LLC v. RTIC Coolers, LLC, 2016 WL 6916944 (W.D.TX 2016)
Kimberly-Clark Worldwide Inc. v. First Quality Baby Products LLC, 2015 WL 1582368 (E.D.WI 2015)
McAirlaids, Inc. v. Kimberly-Clark Corp., 2014 WL 904717 (W.D.Va 2014)
Kimberly-Clark Worldwide v. First Quality Baby Products, 2013 WL 3397871 (M.D.Pa 2013)
Kimberly-Clark Worldwide. v. First Quality Baby Products, 2011 WL 2161072 (Fed. Cir. 2011)
Synventive Molding Solutions, Inc. v. Husky Injection Molding Systems, 2009 WL 3172740 (D.Vt. Oct. 1, 2009)
First Quality Baby Prods., LLC v. Kimberly-Clark Worldwide, Inc., No. 09-0354, 2009 WL 1675088 (M.D. Pa. June 15, 2009)
Arquest, Inc. v. Kimberly-Clark Worldwide, Inc., 89 USPQ2D 1751 (S.D.N.Y. 2008)
Greenstreak Group, Inc. v. PNA Construction Technologies, Inc., 251 F.R.D. 390 (E.D. Mo. 2008)
Tyco Healthcare Retail Services AG v. Kimberly-Clark Corp., 480 F.Supp.2d 810 (E.D.Pa. 2007)
Kimberly-Clark Corp. v. Tyco Healthcare Retail Group, 456 F.Supp.2d 998 (E.D.Wis. 2006)
Outside Box Innovations, LLC v. Travel Caddy, Inc., 455 F.Supp.2d 1374 (N.D. Ga. 2006)
P.N.A. Const. Technologies, Inc. v. McTech Group, Inc., 414 F.Supp.2d 1228 (N.D.Ga. 2006)
Peaceable Planet Inc. v. Ty Inc., 362 F.3d 986 (7th Cir. 2004)
National Steel Car, Ltd. v. Canadian Pacific Railway, Ltd., 357 F.3d 1319 (Fed.Cir. 2004)
Shen Wei (USA) Inc. v. Kimberly-Clark Corp., 64 USPQ2d 1528 (DC NIll 2002)
Allied Tube v. John Maneely Co., 57 USPQ2d 1329 (D. Ariz 2000)
Aero Industries v. John Donovan Enterprises, 53 USPQ2d 1547 (S.D.Ind.1999)
Imperial Toy Corp. v. Ty, Inc., 48 USPQ2d 1299 (N.D.III. 1998)
Nike, Inc. v. Wal-Mart Stores, 46 USPQ2d 1001 (Fed.Cir.1998)
Banner Witcoff is a law firm dedicated to providing premier intellectual property services to clients of all sizes and across all sectors. We seek to create and enforce, and—in the process—enhance, the value of our clients' IP assets. The firm believes that its clients, from marquee corporations to start-ups, all deserve creative and strategic guidance in developing and protecting the brand equity of their IP assets.
To achieve the goal of being the firm of choice for innovative companies that understand and seek to maximize the value of their intellectual property, Banner Witcoff commits to values that attract and foster attorneys and staff who share in clients' quests for market leadership.
To that end, we are committed to:
recruiting and empowering attorneys and staff of the highest caliber, who value diversity and inclusion for the expanded creative thinking and contributions those attributes foster;
attracting self-starters seeking a meritocracy that rewards creativity and loyalty with opportunity and the support of collaborative, like-minded people, while encouraging participation in the life and culture of the firm beyond simply producing billable hours;
delivering service that is satisfying, flexible and customized to its individual client's needs;
using appropriate technology to maximize the efficiency and cost-effectiveness of its service delivery processes; and
maintaining an open, transparent and participatory workplace, one to which attorneys and staff happily make career-long commitments.