Luke Santangelo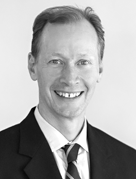 Santangelo Law Offices
125 S Howes St 3rd floor
Fort Collins, CO 80521
United States
Tel: 970-224-3100

Email:

LSantangelo@idea-asset.com
Web:

www.idea-asset.com
Luke Santangelo is the founder of the Idea Asset Group and Santangelo Law Offices and is a registered patent attorney. He works with differing types of intellectual property protections both within the United States and in foreign countries. His capabilities range from the initial creation of IP protections, to prosecuting them before domestic and foreign governmental offices, to licensing client rights, to enforcing those rights.
As a physicist, Luke's experience has included work across most technical areas including: electrical circuitry, biotechnology, genetic engineering, computer systems, thin film processes, software, encryption, mechanical devices, consumer goods, and a variety of other disciplines.
Luke has prepared, protected, and registered traditional word marks, logos, slogans, trade dress protections, and product configuration protections. Luke also prepares and prosecutes copyright registrations for artwork, books, software, and websites. He has developed licensing frameworks and has negotiated and drafted numerous agreements relating to intellectual property rights. He regularly counsels clients on developing strategies to protect their intellectual property.
Luke and the firm team have been instrumental in enforcing intellectual property for clients.  He has participated as lead counsel, co-counsel, testifying expert, or as prime arbitrator in a variety of intellectual property litigation matters before state courts, federal courts, and arbitration panels across numerous jurisdictions.  For example, he and his team successfully obtained a $15.2M jury verdict upholding the trademark PROFILE® in U.S. federal court in the case of Cache La Poudre, LLC v. Land O'Lakes, Inc.
Luke was an inventor before he was a patent attorney and his experiences of dealing with intellectual property led him to create the firm.  As such, Luke and his team understand creative people and creative businesses.  Helping both entrepreneurs and established businesses to create value is what our entire team is all about which is why they call themselves the Idea Asset Group.
Luke believes that while it may sound altruistic, helping to advance human progress in a cost efficient way is incredibly satisfying.  He and his team thrive on the opportunity to contribute to businesses and entrepreneurs — and on adding significant value to help encourage creativity.
Prior to founding Santangelo Law Offices in 1991, Luke had been an aerospace physicist with Martin-Marietta (now Lockheed-Martin) and worked on space shuttle projects and on governmentally classified MX system projects.
Santangelo Law Offices is Northern Colorado's oldest and most established intellectual property law firm, serving clients throughout the entire United States and around the world.
Since 1991, we have been helping entrepreneurs and established companies build value from their ideas. We practice only intellectual property law including patents, trademark, copyrights, trade secrets, contracts and technology related agreements, and litigation. It's the reason we use the name the Idea Asset Group.
At the Idea Asset Group, we take a global view of intellectual property law and our clients' intellectual property. We know that ideas don't stop at the border, so why should their intellectual property protection?
Because we truly believe that ideas can change the world, we maintain an extensive network of foreign counsel to help our clients maximize their intellectual property assets on a global scale. With more than 25 years of experience, we have turned our clients' ideas into assets throughout the entire United States and in more than 70 countries around the world.