L. Norwood Jameson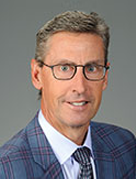 Duane Morris LLP
1075 Peachtree Street NE
Suite 2000
Atlanta, GA 30309
Tel: +1 404 253 6915

Email:

wjameson@duanemorris.com
Web:

www.duanemorris.com
Louis Norwood (Woody) Jameson is chair of Duane Morris' Intellectual Property Practice Group. Mr. Jameson practices in the area of intellectual property law and litigation with particular emphasis on patent litigation. Mr. Jameson also litigates a broad range of intellectual property disputes, including trademark and trade dress litigation, copyright litigation and false advertising disputes.
In 2014, Mr. Jameson was named Outstanding IP Litigator for Georgia, by Managing Intellectual Property. The team he leads also received the Managing Intellectual Property Award for the top patent litigation practice in the southern United States. Mr. Jameson has been named on multiple occasions a Georgia Super Lawyer in the field of IP litigation by Atlanta Magazine and Georgia Super Lawyers Magazine, and, in 2009 through 2019, Chambers USA: America's Leading Lawyers for Business included Mr. Jameson in its listing of leading IP lawyers in Georgia.
Mr. Jameson has represented several well-known companies in complex patent litigation involving such technologies as fiber optics communications, cyber security technology, semiconductors, cable television technology, Internet technology, online banking transactions, MPEG decoding technology, telecommunications and computer hardware and software applications. He likewise has had lead responsibility for trademark and false advertising litigation for Fortune 500 companies, and anti-counterfeiting activities surrounding the 1996 Summer Olympic Games. He is a member of the Litigation and Patent, Copyright and Trademark Law sections of the American Bar Association, the State Bar of Georgia and the Atlanta Bar Association. He has served on the Federal Trial Practice and Procedure Committee of the American Bar Association, has served on numerous committees of the International Trademark Association, and has been a speaker at seminars on a multitude of patent and trademark topics.
Mr. Jameson is a 1988 magna cum laude graduate of the University of Georgia School of Law and a 1984 graduate of the University of North Carolina.
The Intellectual Property practice at international law firm Duane Morris is recognized as one of the leading IP groups in the United States. National publications, including U.S. News and World Report, have ranked Duane Morris among the leading law firms handling patents, trademarks, copyrights and related IP litigation.
Duane Morris' IP attorneys focus on leveraging their clients' intellectual property to help them achieve success in the marketplace. Our IP lawyers provide counsel on the most efficacious methods of establishing and developing IP holdings and protecting IP rights so clients can realize the most value from those assets. From patents to trademarks and copyrights to licensing and technology transfers to IP audits and IP asset due diligence, our attorneys offer clients portfolio management and strategic advice on obtaining and protecting valuable intellectual property.
Our attorneys utilize cutting-edge technological resources, including offering our clients technology solutions for real-time patent and trademark docket management. The Duane Morris IP Portal gives clients anytime/anywhere access to a wealth of information on their IP holdings, including status updates on filings and alerts to upcoming deadlines.
The firm's IP lawyers represent clients ranging from large multinational corporations to individual inventors, authors and owners of creative works. Our IP team includes highly trained attorneys with multiple technical degrees and jury trial experience as well as former patent examiners and patent agents, former corporate patent and trademark counsel and professors of IP law. A sampling of matters the IP Practice Group handles includes biotechnology, pharmaceuticals, consumer products (particularly in the food and home and personal care categories), entertainment, media, franchising, distribution, trade secret matters and licensing projects. Our IP attorneys also assist clients in disputes regarding rights of privacy and publicity, antitrust and Internet and e-commerce issues.
Unlike IP boutique firms that limit their practice solely to intellectual property matters, Duane Morris is a full-service firm with attorneys supporting our IP lawyers in all practice areas, including litigation, tax, corporate law, customs enforcement, antitrust, employment, business and finance, international law, government contracts, bankruptcy, banking, personal financial planning, insurance and securities. Our firm also has offices in major markets across the United States, as well as offices in London, Singapore and Vietnam, and has strategic alliances with international networks of law firms to help us service our clients' needs worldwide. Our clients benefit from our IP lawyers' ability to draw upon this diverse group of counsel. Duane Morris lawyers use a collaborative approach to leveraging intellectual property holdings to help clients meet their goals, without requiring them to repeatedly explain their business and objectives.
Duane Morris LLP, a law firm with more than 800 attorneys in offices across the United States and internationally, is asked by a broad array of clients to provide innovative solutions to today's legal and business challenges.
> More than 800 lawyers in offices in the U.S., UK and Asia
> 128 Partners have chosen to join Duane Morris in the past 5 years
> Firm has nearly tripled in past 19 years
> Over 25% of client business conducted through multiple offices and practices
Evolving from a partnership of prominent lawyers in Philadelphia a century ago, Duane Morris' modern organization stretches from the U.S. to Europe and the Middle East, and now across Asia. Throughout this global expansion, Duane Morris has remained committed to preserving its collegial, collaborative culture that has attracted many talented attorneys. The firm's leadership, and outside observers like the Harvard Business School, believe this culture is truly unique among large law firms, and helps account for the firm continuing to prosper throughout changing economic and industry conditions.
'Woody Jameson leads the firm's IP practice and is highlighted for his particular skill in an array of hi-tech, sophisticated patent disputes. Clients report: "He's fantastic; very collegial, smart, has a great demeanor and puts our best interests first."