Kevin M. Farrell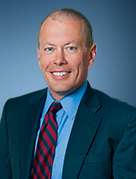 Pierce Atwood LLP
1 New Hampshire Ave #350
Pease International Tradeport
Portsmouth, NH 03801
Tel: 603.373.2017

Email:

kfarrell@pierceatwood.com
Web:

www.pierceatwood.com
Kevin Farrell is Chair of the firm's Patent Practice Group. In this role he is involved strategically in the formulation of claims, development of applications, and client counseling. His practice also includes due diligence analysis in connection with financing, merger and acquisition activity, as well as the preparation of opinions relating to patents and patent applications.
Kevin's historical practice dates back to the late 1980's with an emphasis on biotechnology-related inventions. He has represented some of the nation's leading academic institutions, as well as corporate clients ranging from start-ups to Fortune 500 companies. He has written and prosecuted hundreds of patent applications directed toward products and methods grounded in biotechnology, and brings to his legal practice hands-on experience in recombinant DNA techniques, such as nucleic acid cloning, and experience gained in technical positions at both Harvard Medical School and Repligen Corporation.
Kevin was the founding principal of Farrell & Associates, P.C. in 1993. Previously, he practiced as a patent attorney with a Massachusetts-based patent law firm recognized for its expertise in biotechnology. In 1991, as founding Chairman, Kevin established the Biotechnology Committee of the Boston Patent Law Association.
As a research assistant at Repligen Corporation in Cambridge, Massachusetts, Kevin employed molecular biological techniques to alter the structure of a bacterial protein that is toxic to certain classes of insects. While enrolled in graduate courses and serving as a research assistant at Harvard Medical School, Kevin determined the cDNA sequence encoding the cyclin protein which is involved in the control of the cell cycle (see Swenson, K.I., Farrell, K.M., and Ruderman, J.V., The clam embryo protein cyclin A induces entry into M phase and the resumption of meiosis in Xenopus oocytes, Cell 47: 861-870 (1986)).
Pierce Atwood's experienced intellectual property (IP) attorneys understand the importance of identifying and protecting valuable intangible assets. The group has specialists in all areas of IP law, and throughout a wide range of technical disciplines, to help clients navigate the complexities of this critical area.
Whether you are seeking to obtain a patent on a core technology, register a trademark for a business, negotiate a software license, or bring an IP enforcement action, we've got you covered.
Pierce Atwood LLP is a highly-regarded full-service law firm based in New England, recognized nationally and internationally for its expertise in complex and class action litigation, energy production and distribution, midmarket mergers and acquisitions, information security and technology, commercial real estate development, and complex construction projects.
Pierce Atwood provides legal and business counsel to its clients, which range from regional and local enterprises, utilities, financiers, middle-market companies, entrepreneurs, and individuals, to Fortune 500 companies, multinational corporations, and state and foreign governments. Clients derive superior value based on the firm's efficient and cost-effective service structure coupled with its high level of sophistication, responsiveness, and industry expertise.
Pierce Atwood is a multiservice regional law firm comprised of 150 responsive, creative, collaborative, and hard-working professionals who serve our clients from offices in Maine, Massachusetts, New Hampshire, Rhode Island, and the District of Columbia. We are pleased that so many of our attorneys have been recognized and honored both nationally and internationally, and have served as judges, governors, and members of Congress.
"

Kevin Farrell

 of Pierce Atwood LLP leads the firm's patent practice and attracts a range of corporate entities and academic institutions with his longstanding experience. He advises on transactional due diligence as well as prosecutions, with notable strength in biotechnology mandates."