Justin McCabe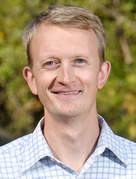 Dunkiel Saunders Elliott Raubvogel & Hand
91 College Street
PO Box 545, Burlington
Vermont 05402-0545
Tel: (802) 860-1003 x126

Email:

jmccabe@dunkielsaunders.com
Web:

www.dunkielsaunders.com
Justin has the experience, education, and acumen to help you protect your intellectual property (IP) and to develop a strategy that works for your budget, risk tolerance, and future goals.
Justin leads the intellectual property group at Dunkiel Saunders, which assists clients in all areas of IP, including patenting inventions and designs, protecting brands (trademarks, service marks, and design marks), litigating intellectual property infringement disputes, negotiating intellectual property agreements, as well as advising on copyrights and trade secret protection. He works with each of his clients, whether an individual, start-up, or mature business, to develop an IP strategy tailored to their specific needs, starting with IP identification and application strategies for those newer to IP and robust global protection strategies for others. In all cases, Justin uses his business and consulting experience to help clients identify and pursue a cost-effective, goal-oriented, solution to their IP needs.
Justin's patent work experience spans several technological disciplines, including alternative energy, clean technology, electrochemical, electromechanical devices and processes, chemical processes, nutraceuticals, power electronics design and monitoring, mechanical devices and processes, hydrocarbon refining processes, and computer hardware and software. Justin also proactively assists clients in development of global IP strategies and patent portfolio development. A list of patents and published applications written and/or procured by Justin is available upon request.
Prior to joining the firm, Justin worked at a prominent Burlington, Vermont law firm as an intellectual property attorney. Prior to law school, Justin worked for Independent Project Analysis, Inc. as a project management and implementation analyst for the oil and chemical industries and for McMaster-Carr Supply Company as an operations manager.
The attorneys in Dunkiel Saunders' intellectual property (IP) practice help individuals and businesses protect their ideas, inventions, products, brands, works of art, and other valuable intellectual assets.
We represent clients of all sizes — from individual inventors, developers, and artists, to start-ups, small businesses, and larger corporations. And we provide legal counsel on a wide range of IP issues, from patent, trademark, and copyright issues, to licensing agreements and non-disclosure agreements.
In each matter we handle, we focus on developing a cost-conscious strategy tailored to the client's individual needs and goals. The attorneys in our firm have years of practical experience in various business fields. We use that experience to help clients identify key IP issues, such as what and when to patent or trademark, and then work closely with clients to craft an appropriate plan to protect their intellectual property.
Substantively, our IP practice spans various business sectors and multiple technological disciplines, with a particular focus on assisting clients who are working to solve the environmental and energy challenges faced by our communities and the broader world.
Our team has worked in, and understands, key industries in today's economy — from renewable energy and clean technology, to telecommunications, to mobile application development. We take great satisfaction in helping our clients stay on the leading edge of innovation and to compete globally in these and many other industries.
Dunkiel Saunders was founded by lawyers with a commitment to serving the public interest and improving the world around us, and that commitment remains at the core of our practice today.
Over the years we've built a national reputation for skillfully handling a wide variety of legal matters. Our practice focuses primarily on environmental, energy, health care, intellectual property, telecommunications, nonprofit, and business law, and we also provide legal services in a range of other related practice areas.
The attorneys that make up our team have extensive experience working as government regulators, state agency administrators, nonprofit advocates, municipal attorneys, judicial clerks, and business advisors. We rely on our diverse experience to help clients better understand the law and its practical application, stay on the leading edge of change in their industries, and succeed in their respective business or mission.
We have the good fortune to work with a diverse array of clients, including businesses, nonprofits, cooperatives, municipal entities, government agencies, community groups, and individuals. We offer clients a personal and efficient small firm experience, while providing the deep knowledge and complex case management skills more frequently found at large firms.
In each matter we handle, our work is inspired by the good work of our clients, and we approach each case with a personal commitment to provide the highest-quality legal services available in our fields of practice.
"Justin McCabe of Dunkiel Saunders has expertise in the full range of intellectual property issues including patent applications, infringement litigation and trade secret protection as well as software licensing."