Jim White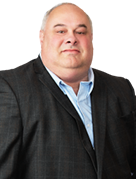 VLP Law Group LLP
Seattle
Washington
USA
Tel: (206) 905-8188

Email:

jwhite@vlplawgroup.com
Web:

www.vlplawgroup.com
Jim White is a partner in VLP's Intellectual Property Practice Group. He has over 20 years of experience in patent procurement in computer-related areas, including computer software and Internet-related patents. Jim's practice focuses on the domestic and foreign prosecution of computer-related patents, and also provides services in strategic planning and analysis of patent portfolios, patent validity and infringement opinions, and patent licensing.
Jim has prepared and filed hundreds of computer-related patent applications in a wide variety of technical areas, including artificial intelligence, machine learning, data mining, cryptography, cloud computing, digital rights management, broadband technology and services, operating systems, networking, decision theory, object-oriented programming, telecom, compilers, and parallel-processing.  Prior to working as a software patent attorney, Jim worked as a software engineer in Silicon Valley for over six years.  Jim's technical degrees are from Stanford University, and include an M.S. in Computer Science (1991) and a B.S. in Symbolic Systems (1989) with an emphasis in Artificial Intelligence.  Jim received his J.D. in 1997 from the University of California, Berkeley (Boalt Hall), where he was appointed to the Order of the Coif and served as an Executive Editor of the Berkeley Technology Law Journal.
VLP is a business and transactional law firm that delivers top quality, efficient and cost-effective legal services. Our practice reaches across many industry sectors, including high tech, life sciences, angel and venture capital financings, clean tech, insurance, retail, consumer product, commercial lending and real estate. We represent clients that vary in size from early-stage startups to Fortune 500 companies. Our client base includes public and private corporations, venture capital investors, private equity funds, educational institutions, nonprofits and individuals.
We provide general corporate, licensing, contract, intellectual property protection and counseling, securities regulation, financing, real estate, employment, merger and acquisition, insurance, tax, and other legal services. Our flexible structure allows us to offer a range of alternate fee and collaborative relationships to meet our clients'​ needs.
Whether you are a small start-up, large multi-national corporation, university, non-profit institution, or investor, protecting your intellectual property is crucial to ensure that your business has value. At VLP we know that developing a solid intellectual property position is essential to staying competitive in the marketplace and bringing new technologies to market. The protection of intellectual property needs to be directed, innovative, and cost-effective, and carried out with a full understanding of the competitive IP landscape.
VLP's Intellectual Property practice offers specialized intellectual property protection by attorneys who are highly accomplished in patent procurement, trademark protection and enforcement, are skilled in strategic crafting of IP portfolios, and have extensive experience analyzing complex IP matters in a wide variety of technical fields.