James A. Ullman
USA - Arizona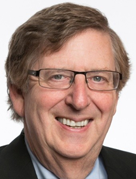 Ullman Law Group, LLC
7502 East Monterey Way
Scottsdale, AZ 85251
United States
Tel: 480-597-3860

Email:

jim@ullmanlawgroup.com
Web:

www.ullmanlawgroup.com
Jim is recognized as one of the leading attorneys in the United States specializing in franchise and intellectual property law. He brings to the table a common sense approach for his clients. Jim learned franchising early in his career as an in-house counsel to an international transportation company that commenced franchise activities in the early 1980s. Subsequently, Jim spent many years practicing in large law firm environments acquiring expertise and ultimately mentoring newer franchise attorneys. Throughout the years, he has worked on a number of significant deals for national and multi-national corporations, including private equity and venture capital groups. He has served as Special Counsel to prominent law firms seeking his advice relative to the franchise aspects of complicated merger and acquisition transactions. In addition, Jim acts as a catalyst to nurture start-ups and help successful businesses that desire to expand through franchising.
In the capacity of representing a start-up franchise, Jim fully comprehends the needs of his clients. He acts as a business advisor and counselor who will guide them cost-efficiently and expeditiously. Jim's early in-house experience with a high-profile entrepreneurial company provides him the insight to understand and solve the challenges that new franchisors face when launching a new licensing system. Jim has franchised clients in a vast array of industries, businesses and professional endeavors including: restaurants, cosmetics and beauty supply stores, electronics, hotels and casinos, daycare facilities, med spas, yoga studios, senior living placement, sleep apnea clinics, dental practices, bakeries and gourmet pastries and vision apparel retailers.
A key ingredient of any franchise or licensing system is the intellectual property that has been developed and needs to be protected. Over the years, Jim has worked collaboratively with his clients and their management and marketing personnel to brand products and services.
These services include trademark clearance and prosecution at the U.S. Patent and Trademark Office, ongoing maintenance and policing of Marks and brand protection activities. Jim serves as outside counsel to several clients maintaining multi-national trademark portfolios and liaises with foreign counsel in virtually every jurisdiction throughout the world.
Copyright protection is also a key aspect of IP law and Jim is able to guide clients to maintain these valuable rights. In the franchise context, Jim often reviews operational manuals. His role is to ensure they accurately and comprehensively reflect the licensed businesses, enabling new franchisee training to proceed smoothly.
James A. Ullman has a strong commitment to public service and civic activities. He was appointed by two governors from different political parties to serve on two State Education Panels. For five years, he was a member of the Arizona State Board of Education, acting as its President in 1995. As its President, Jim was instrumental in implementing one of the nation's earliest charter school laws. In 1996, Jim received the national "Distinguished Service Award" as one of three outstanding State Education Board Members honored by the National Association of State Boards of Education. He was also the Maricopa County Representative to the Arizona State Community College Board from 1991-1997, serving as its Chair in 1995.
Jim has served since inception in 2008 as a board member of Citizenship Counts, a 501(c)(3) non-profit, whose mission is to promote an appreciation of U.S. citizenship among students and to encourage community service.
The Best Lawyers in America® (2020 & 2021)

      Listed every year from 1995 to present

Southwest Super Lawyers® (2019)

      Top 50 Attorneys Recognition in all Categories (2012-2014)

      Arizona's only Franchise Super Lawyer® (2017)

      Franchise/Dealership (2007-2019)

Martindale-Hubbell AV®

      Preeminent ™ 5.0 out of 5

Arizona Business Magazine (2014-2015)

      Top Lawyers

Latin Lawyer Magazine (2008)

      M&A "Latin American" Deal of the Year

Phoenix Business Journal (2005)

      "Best of the Bar Award" Franchising & Licensing

Distinguished Service Award (1996)

      Outstanding State Education Board Member

      Presented by National Association of

      State Boards of Education