Jennifer Hamilton
USA - California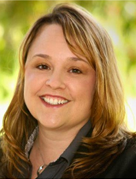 Avyno Law P.C.
6345 Balboa Boulevard,
Suite 312, Building 1
Encino, CA 91316
Tel: 818.654.8841

Email:

jhh@avynolaw.com
Web:

www.avynolaw.com
Jennifer maintains an exceptionally diverse practice preparing, prosecuting and managing domestic and foreign patent and trademark portfolios for a large assortment of clientele across a variety of industry sectors.
Jennifer's current practice focuses on counseling clients in the design of consumer products positioned to compete well against successful competitive products without infringing third-party IP. Jennifer also advises clients on how best to protect their product designs against infringement when manufactured both domestically and abroad, through international patent, trademark and copyright portfolio management and development.  She routinely assists her clients in licensing well-known brands for use in the sale of client products and also helps clients leverage their own IP for the purposes of revenue generation or the development of brand goodwill through licensing efforts.
Jennifer further assists clients in identifying the best types of IP to obtain based upon business objective, product type, product life, distribution channels and territories, and budget considerations.  In addition to patent, trademark and copyright portfolio management and development, Jennifer provides a broad range of IP services to her clients, including drafting and negotiating IP agreements, attending to pre-litigation matters, providing non-infringement, invalidity and product clearance opinions in a wide array of technical fields.
Jennifer also has a high level of experience in managing multiple mergers and acquisitions that encompasses the performance of extensive due diligence on IP being acquired and/or sold, as well as performing and preparing patent and trademark clearance and availability opinions for a variety of technologies, brands and products. Jennifer's experience in preparing patent, trademark and copyright application is represented in a wide-range of technical fields, including software; electro-mechanical equipment, including, food processing/packaging equipment, mail and document processing equipment, and small and large appliances; medical preparations; wireless communications technologies; professional and consumer audio equipment; houseware products and motorcycle parts, and a variety of other consumer products.
Her prior professional roles include serving as partner and primary counsel for key conglomerate clientele in various industry sectors while at Sonnenschein, Nath & Rosenthal (Kansas City and San Francisco).
Jennifer received her B.S. in civil engineering from Kansas State University, and her J.D. from the University of Kansas, School of Law. While at Kansas State, she was a Tau Beta Phi, Chi Epsilon and Steel Ring member.  She further served on law review while at the University of Kansas and graduated in the top ten percent of her class.
We are dedicated to providing focused expertise in patents and content-related intellectual property law, such as copyright, trademark, trade secrets and unfair competition, as well as assistance in the acquisition, use and commercialization of products and services worldwide.
We combine our legal expertise in intellectual property with the practical understanding of our clients' business needs.  We provide crucial guidance in developing IP strategies and in structuring transactions involving the protection, licensing, acquisition and transfer of intellectual property.
Intellectual property constitutes an increasingly significant portion of company and shareholder value.  We work closely with our clients to develop a strategic IP approach built upon fundamentals of patent, copyright, trade secret and trademark protection, as well as licensing, technology transactions and broader business practices.  We tailor and align our analysis, prosecution, counseling, licensing and litigation activities with our clients' strategic values and objectives so that all efforts expended on our clients' IP matters are focused to help our clients and build value.
Avyno Law is a full-service technology firm that is well known for providing the highest level of service to its clients.  Our experience, expertise and ideas are what set us apart.  We always strive to be true partners to our clients and deliver creative and effective solutions.

Our clients range from individual inventors and startups to Fortune 500 clients. We are committed to providing a flexible, cost-effective infrastructure with highly competitive rates and customized billing arrangements.
Our attorneys allow us to offer a broad-based technology practice with strategic representation of our clients in domestic and international arenas. In addition to planning, prosecution, enforcement, litigation and maintenance of patents, trademarks, copyrights and trade dress, our services include new media law, technology transactional, corporate and securities services.
We have significant representational experience throughout various key jurisdictions, including the Eastern District of Virginia, Eastern District of Texas, Northern District of California, Central District of California, Southern District of California and throughout Delaware, as well as Federal Circuit Courts, the U.S. Supreme Court and the International Trade Commission.