Hank Fasthoff
USA - Texas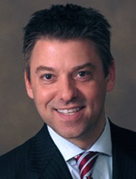 Fasthoff Law Firm PLLC
Two Allen Center
1200 Smith, Suite 1600
Houston, Texas 77027
Tel: 713.929.9314

Email:

hank@fasthofflawfirm.com
Web:

www.fasthofflawfirm.com/
Hank Fasthoff has a wide and varied practice in the fields of Intellectual Property, Internet & eCommerce, Business Law, and Commercial Litigation. He also acts as outside General Counsel for businesses and high net worth individuals.
Hank is AV-rated (highest) by Martindale-Hubbell, is a Top Rated Intellectual Property Attorney by Texas Super Lawyers, was ranked for five consecutive years as a Texas Super Lawyers Rising Star in the fields of Entertainment and Intellectual Property, and has been ranked from 2013-present by US News & World Reports' Best Lawyers Litigation – Intellectual Property Litigation.
Hank regularly drafts operating agreements and handles other entity organizational matters, negotiates and drafts a wide variety software agreements and licenses, website design and development agreements, privacy policies, and other documents and agreements relating to online businesses; advises clients on sweepstakes and skill contests; and represents clients in copyright matters before the U.S. Copyright Office, and trademark evaluation, clearance, prosecution and inter partes proceedings before the U. S. Patent & Trademark Office.
He has extensive experience litigating copyright, trademark, trade secret, and rights of publicity cases, and has recovered hundreds of infringing domain names on behalf of Fortune 500 companies, celebrities, professional athletes and other trademark owners.
Hank won a summary judgment dismissing a copyright infringement lawsuit brought against Beyoncé and the co-writers of "Baby Boy," among others. The court found that Beyoncé's Grammy Award-winning song "Baby Boy" did not infringe the plaintiff's copyright. The decision was affirmed on appeal in all respects.
He also won the dismissal of music publisher client in a copyright infringement in a Tennessee case involving allegations of music sampling. In a per curiam opinion adopting the "stream of commerce plus" test for personal jurisdiction (the position Hank advocated on behalf of his client), the Sixth Circuit Court of Appeals upheld the trial court's decision.
In his second year as an attorney, Hank obtained a precedent-setting ruling on behalf of an Internet service provider client against Southwestern Bell Telephone Co., Inc. (now AT&T), in a case in which the Texas Public Utility Commission interpreted the Public Utility Regulatory Act's Customer Disconnect Rules in a case of first impression.
Won summary judgment for Beyoncé, her record label, publisher and co-writers of her Grammy Award-winning song "Baby Boy," a case that was affirmed on appeal
In a rare case involving the extraterritorial application of the Lanham Act, obtained a permanent injunction for a client in the aviation industry whose former president started competing domestic and foreign companies using the client's trademarks, trade dress, and trade secrets
Obtained confidential settlement in favor of a small publicly traded exploration and production company against one of the world's largest oilfield services companies in action involving certain wells in the Niobrara and Bakken Formations in Wyoming and Montana
Secured the transfer of hundreds of infringing domain names for celebrities, professional athletes, athletics coaches, Fortune 500 companies, small businesses and other trademark owners
In one of the 476 Bridgeport Music cases, obtained the dismissal of music publisher client in a copyright infringement case filed in Tennessee involving claims of music sampling, a case which was affirmed on appeal. Hank persuaded the U.S. Court of Appeals for the Sixth Circuit to adopt the "stream of commerce plus" test for personal jurisdiction
In a case under the Visual Artists Rights Act of 1990, forced the entry of a consent decree, judgment, and permanent injunction against a defendant who infringed the client's rights in certain cast glass sculptures
Representation of the world's largest independent oil refinery and other trademark owners in the successful prosecution of numerous cybersquatting claims before the World Intellectual Property Organization
Representation of an independent record label in connection with the unlawful use by a defendant record label of our client's registered and unregistered trademarks in the keyword meta tags on the defendant's websites
Representation of architects, builders and home buyers in various matters involving copyright protection in architectural plans and architectural works
Pre-litigation resolution of copyright infringement allegations made against client for utilizing software in which putative plaintiff claimed to own copyright interests. Hank was able to demonstrate that the subject source code was not protectable and in the public domain
Resolved a $15 million lawsuit brought against a music industry client within weeks of the case being filed. The client paid nothing to settle the case, and the plaintiffs released all of their claims against the client
Yesh Music v. Lakewood Church, 727 F.3d 356 (5th. Cir. 2013)

Allen v. Destiny's Child, 2009 U.S. Dist. LEXIS 63001 (N.D. Ill. filed July 21, 2009)
Wilson v. Barcella, 284 Fed. Appx. 210 (S.D. Tex. July 10, 2008)
Gateway Logistics Group, Inc. v. Dangerous Goods Management Australia Pty, Ltd., 2008 WL 1883914 (S.D. Tex. filed Apr 25, 2008) (establishing defamatory nature of statements)
Armour v. Knowles, 2006 WL 2713787 (S.D. Tex. filed Sep 21, 2006), aff'd, 512 F.3d 147 (5th Cir. 2007) (per curiam)
Boss Mgmt. Servs. v. Acceptance Ins. Co., 2007 U.S. Dist. LEXIS 69666 (S.D. Tex. Sep. 19, 2007)
Gateway Logistics Group, Inc. v. Dangerous Goods Management Australia Pty, Ltd., 2006 WL 314441 (S.D. Tex. filed Feb 9, 2006) (establishing jurisdiction over Australian defendants)
US Commodity Futures Trading Com'n v. Johnson, 408 F. Supp. 2d 259 (S.D. Tex. 2005)
Southwest Invs. Diversified, Inc. v. Estate of Mieszkuc, 171 S.W.3d 461 (Tex. App. – Houston [14th Dist.] 2005)
Duke v. Caterpillar, Inc., 2005 WL 568071 (Tex. App.—Houston [1st Dist.] filed Mar 10, 2005)
In re Mousa, 2004 WL 2823172 (Tex. App.—Houston [1st Dist.] filed Dec 9, 2004)
Hartney v. Mustang Tractor & Equip. Co., 2004 WL 86140 (Tex. App.—San Antonio filed Jan. 21, 2004)
Bridgeport Music, Inc. v. Still N-The Water Publishing, 327 F.3d 472 (6th Cir.) (per curiam), cert. denied, 540 U.S. 948 (2003) (establishing "stream of commerce plus" test for personal jurisdiction in the Sixth Circuit)
Bridgeport Music, Inc. v. 11C Music, 202 F.R.D. 229 (M.D. Tenn. 2002)
Valero Energy Corp. v. American Distribution Systems, Inc., WIPO Case No. D2001-0581 (2001)
Information Broker Systems v. Southwestern Bell Tel. Co., 2000 WL 33599091 (Tex. P.U.C. 2000)