Gualtiero Luca Dragotti
Italy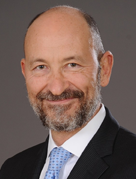 DLA Piper
Via della Posta 7
Milan 20123
Italy
Tel: +39 02 80 618 1

Email:

gualtiero.dragotti@dlapiper.com
Web:

www.dlapiper.com
Gualtiero Dragotti has over 25 years of experience of handling IP matters, with a focus on patents and the protection of innovation, particularly in the mechanical, chemical, fashion and sports equipment industries. Gualtiero advises leading Italian and international clients on various non contentious and contentious IP cases, including some of the key patent litigation issues in Italy.
Gualtiero is admitted to the Supreme Court in Italy.He served as a Juridical Expert for the Anti-Counterfeiting National Council, appointed by the Ministry of the Economic Development. Gualtiero has been teaching IP at the faculty of Chemistry – University of Milan as appointed Professor for over 10 years.
He was appointed as a member of the Research Project on Biotechnology under the patronage of the University of Modena and Luiss – Guido Carli International University, with the sponsorship of MIUR.
Gualtiero is a member of the Standing Committee on the Unitary Patent and Unified Patent Court of AIPPI – International Association for the Protection of Intellectual Property. He regularly speaks at seminars and conferences organized by universities and IP concerned groups.
Experience
Successfully assisted a manufacturer and distributor of sports equipment in enforcing its right on a patented product against some of its main competitors in Italy, US and Sweden.
Successfully assisted one of the largest motorcycle apparel manufacturer in a multinational patent dispute concerning the future of motorcycle riders and pilot protection.
Assisted the owner of one of the most famous soccer club in the Italian serie A in the sale of its controlling interest to another group, managing all IP aspects related to the transaction, including brand and media rights issue.
Successfully assisted a client in a litigation, up to the Supreme Court, that contributed to set the notion of infringement by equivalents in Italy.
Obtained the highest damage award, at the time of the decision, in a patent infringement proceedings .
Is assisting one of the major European publisher in their most relevant trademark and copyright matters.
Is managing the IP contentious matters of a major Italian food & beverage company.
In today's increasingly competitive and global market, IP challenges can come from anywhere. That's why we help clients develop, protect and enforce all forms of IP rights everywhere.
We're experienced with complex, multi-front IP litigation. Our lawyers litigate business-critical disputes, manage global portfolios, and handle complex transactions. We deliver success for many of the world's most recognized brands.
Because our intellectual property practice has nearly 500 dedicated lawyers in more than 24 countries, we can help you locally and create global solutions.
Experience
To find out how we have delivered for our clients, visit our Advertising, Marketing and Promotions, Patent Litigation, Patent Prosecution and Strategy, Trade Secrets, Trademark and Copyright Counseling, Strategy, Enforcement and Prosecution and Trademark and Copyright Litigation pages.
DLA Piper is a global law firm capable of taking care of the most important legal needs of clients wherever they do business. With offices throughout the Americas, Europe, the Middle East, Africa and Asia Pacific, we represent more clients in a broader range of geographies and practice disciplines than virtually any other law firm in the world.
Our lawyers have wide experience in arbitration, banking, competition and trade, as well as corporate crime and corporate finance. We have strong practices in employment, energy, hospitality and leisure, insurance, intellectual property, litigation, mergers and acquisitions and have developed key teams in pensions, private equity, real estate, tax, and technology.
" Clients laud Gualtiero Dragotti for being "very reliable, approachable and always catering to our needs with quick, effective and pragmatic advice.""