Eric J. Marandett
USA - Massachusetts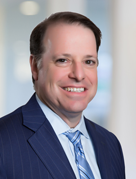 Choate, Hall & Stewart LLP
Two International Place
Boston, MA 02110
United States
Tel: 617-248-5287

Email:

emarandett@choate.com
Web:

www.choate.com
Eric Marandett, co-chair of Choate's Intellectual Property Litigation Practice Group, represents biotech, pharmaceutical, and technology companies in high stakes patent litigation and other intellectual property and commercial disputes in order to protect their mission-critical intellectual property portfolios. Clients appreciate how Eric combines a keen business savvy that comes from his years of experience in the biopharma space with the courtroom skills of a seasoned trial lawyer.
He is a go-to resource for a range of "bet-the-company" disputes, from competitor patent infringement litigation including Hatch-Waxman and biosimilar litigation, to trade secret disputes and licensing/collaboration disputes. Eric also regularly handles IPR trials and other post-grant proceedings before the patent office and provides strategic counseling and diligence advice to clients in connection with their transformative transactions.
Eric's highly collaborative approach instills great confidence among his clients, which include, among others, Takeda, Shire, Alnylam, Biogen, Gilead, Celgene, Wyeth, and Bain Life Sciences.
Choate's IP litigation team is globally recognized for its work with, and the results it obtains for, leading life sciences and technology companies. Our experience covers a wide range of "bet the company" and other high stakes matters, including patent litigation (both in court and in IPR and other proceedings in the patent office), disputes involving IP ownership or derivation, misappropriation of trade secrets or other confidential information, and contract disputes relating to licenses, collaborations, manufacturing and other agreements.
Our clients range from very large multinational corporations, to middle-market public companies on a high growth trajectory, to private companies with significant opportunities in the marketplace and for whom technology is their single most important asset.  Our lawyers in this area work closely with other parts of the Firm, including our corporate, licensing and deal lawyers, and our IP group and its team of talented lawyers and technology specialists who hold PhDs or other advanced degrees.
Choate, one of the nation's premier law firms, is different from the vast majority of major firms in ways we believe materially benefit our clients. All of our lawyers are under one roof in Boston, focused on a select group of areas where we practice at the top of the market, nationally and internationally, and represent clients in their largest and most significant matters.
Our single-office model gives us the ability to match clients with a dedicated, leanly staffed team of lawyers led by highly experienced, hands-on partners and associates working under their direction. Choate's lawyers work together in one location and across services, maximizing value for clients by developing a sophisticated understanding of their businesses and goals and fostering long-term, collaborative relationships. Through independent research with our clients, we've confirmed that the teamwork of our lawyers affords us the unusual ability to partner with clients in their success by offering customized, high-quality, practical, business-oriented solutions.
Choate's clients extend across the US and many foreign countries and include Fortune 500 companies, public and private companies, PE/VC firms, financial institutions and wealthy individuals. Choate is consistently recognized by third parties for excellence, including: Best Lawyers in America; Chambers USA: America's Leading Lawyers for Business; The Legal 500, World's Leading Lawyers and International Who's Who of Lawyers.
Eric Marandett co-chairs the IP litigation team and works on disputes such as patent infringements and licensing claims. "Clients trust him implicitly and he performs extraordinarily well," says a source.