Elliott J. Brown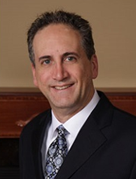 Law Office of Elliott J. Brown
33 N Main Street
Marlboro, NJ 07746
United States
Tel: 732-490-8200

Email:

ebrown@elliottbrownlaw.com
Web:

https://www.elliottbrownlaw.com
The Law Office of Elliott J. Brown is a full service business law firm that counsels individual clients as well as business entities – from start ups to well established multi-national corporations. I have over 40 years of legal experience and have handled the many different types of corporate and commercial transactions that most businesses deal with, including entity formation, organization and drafting and negotiating the agreements that define a business relationship, both internal and external. These transactions may pertain to relationships among owners, employees, suppliers, distributors, licensees and/or customers.
My areas of expertise include intellectual property, licensing and brand protection, among others. I help brand owners acquire, develop, manage, protect and exploit their intellectual property rights, including the development and implementation of appropriate trademark and/or copyright registration and protection strategies. I also counsel clients and draft and negotiate domestic and international purchase and sale transactions, and the various types of agreements associated with those transactions.
My individual clients include entertainers, fashion designers, entrepreneurs, investment bankers and others who may need advice or assistance concerning a contract issue or dispute.
I am admitted to the Bars of the States of New York, New Jersey and Florida. I am also a member of the New York State Bar Association and its Business Law section and the New Jersey State Bar Association.
Whether you are senior management of a Fortune 500 corporation, the owner of your own small business, or hold any position in between, I can analyze and quickly understand your needs and the best approach for how to best represent you. My passion for serving others and performing at my best is the driving force behind the deep sense of dedication and commitment I offer my clients.
Activities & Affiliations:
New Jersey Bar Association, Member
New York State Bar Association, Member
LeTip International, Member
Bar Admissions:
New Jersey, New York, and Florida