Dennis D. Brown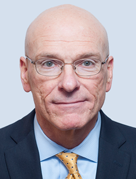 Brown Patent Law, P.L.L.C.
2700 N. Hemlock Ct.
Suite 111 E
Broken Arrow, OK 74012
Tel: 918-615-3357

Email:

info@dennisbrownpatents.com
Web:

www.dennisbrownpatents.com
Brown Patent Law is a Tulsa area intellectual property firm serving clients throughout the United States and internationally in the areas of patents, trademarks, copyrights, litigation, licensing and related matters.
Dennis D. Brown is a registered patent attorney who has been helping clients in Oklahoma and clients from other states and internationally with their intellectual property needs for more than 30 years.
Dennis' areas of practice include patents, trademarks, copyrights, trade secrets, litigation, licensing, infringement and invalidity analyses, opinion writing, and due diligence related to the purchase and sale of intellectual property assets and businesses.
Prior to attending law school, Dennis also obtained six years of valuable "real world" experience as a process engineer for a Fortune 100 company.
Education:
J.D., University of Tulsa College of Law, with honors, 1989
Master of Business Administration, Oklahoma State University, 1985
B.S. Chemical Engineering, Texas A&M University, Magna Cum Laude, 1980
Current Bar and Court Admissions:
Registered to practice before the U.S. Patent and Trademark Office, 1989
Admitted to the Oklahoma Bar, 1989
U.S. District Courts for the Northern, Western, and Eastern Districts of Oklahoma
U.S. Court of Appeals for the Federal Circuit
U.S. Supreme Court
Recognitions:
Martindale Hubbell AV Rating
Best Lawyers – Oklahoma
Oklahoma Super Lawyers
COPYRIGHTS
Copyrights are obtainable on all types of creative works.  The critical question is: Do you own the rights in the software, CD, DVD, or other work that you paid so much to have developed?  Federal copyright law is very unforgiving in this regard.  With a couple of exceptions, unless you have a written agreement in place, the contractor will own the work and you will only have a license to use it.
Let Brown Patent Law make certain that you have proper copyright agreements with your employees and contractors signed and in your file before any work begins.
LICENSING
Brown Patent Law can assist you in negotiating and developing any kind of agreement necessary for the licensing, purchase, or sale of patents, trademarks, software, inventions, or other intellectual property.  When selling or purchasing a business or its assets, Brown Patent Law can also assist you in evaluating the validity, scope, and value of the intellectual property assets and in ensuring that the chain of title for each such asset is in order.
IP LITIGATION AND ARBITRATION
If possible, Brown Patent Law can help you to enforce your rights and to favorably resolve disputes without the need for a lawsuit.  However, whenever the need arises, Brown Patent Law is ready to represent you in litigation or arbitration to enforce your patents, trademarks, and copyrights, or to defend you against a charge of infringement.
Moreover, as another alternative, in many cases the expense of patent litigation can be avoided by instead challenging the validity of a competitor's patent in the US Patent Office.  In fact, recent changes in the patent law have expanded the grounds upon which a review or reexamination of a patent in the US Patent Office can be requested.
Dennis Brown has considerable experience in representing plaintiffs and defendants in patent, trademark, and copyright litigation and arbitration, and on appeal, and can help you with all of your needs.  He also has experience in both defending and challenging patents in the US Patent Office.
PATENTS
Patents can be obtained on an extremely broad range of products, devices, processes, organisms, articles, chemicals, pharmaceuticals, compositions, and software, as well as new uses of and improvements to any of the above.  Patents can also be obtained on the aesthetic designs of useful articles and even for certain types of plants.
Brown Patent Law can assist you in determining not only whether your invention may be patentable, but whether the resulting patent would be of any significant commercial value in the real world.  If you decide to file a patent application, we will prepare, file and prosecute the application in the US Patent Office at reasonable cost.
But there is so much more to patent law than just obtaining patents, and Brown Patent Law can help you with it all.  For example, you may need assistance in:
Obtaining related patents in other countries.
Developing a patent portfolio in the US and/or worldwide.
Determining whether your product or process infringes a competitor's patent.
Conducting invalidity searches to determine whether your competitor's patents may be invalid and therefore unenforceable.
Obtaining a reliable written non-infringement and/or invalidity opinion.
Finding a way to modify your product or process in order to avoid ("design around") a competitor's patent.
Making sure that you own the inventions that you have paid to develop.
Making sure that you retain all rights and profits to which you are entitled as an inventor, coinventor, developer, codeveloper, or investor.
Preventing your competitors, suppliers, customers, consultants, manufacturers, designers, employees, and others from taking your inventions and/or preventing you from obtaining a patent.
TRADEMARKS
People and companies take their trademarks very seriously.  In fact, they take them personally.  You need an experienced attorney who will not be afraid to tell you if that hot new trademark idea that you can't wait to try is simply not worth the risk.
Before you adopt a new trademark, a new business name, or a new domain name, please allow Brown Patent Law to perform a trademark availability search. Even if no one else is using an identical mark, that does not guarantee that there is no conflict.  The test for trademark infringement is whether your mark is sufficiently close to a prior mark in terms of appearance, sound, connotation, products or services, customers, and channels of trade that there is a reasonable likelihood that the public will be confused.  Just how close is too close also depends on other factors such as the strength or weakness of the prior mark.
Also, even if you have already been using a trademark for a number of years, filing a trademark application without first doing an availability search may result in an unwelcome surprise.  Another party may already have a conflicting registration or may simply have been using the conflicting mark since prior to the time that your use began.  In such cases, in addition to receiving a rejection from the US Trademark Office, you may also receive a cease and desist letter demanding that you stop using your mark and that you send the prior owner a portion of your profits.
Trademarks are a valuable repository for all of the goodwill that you will build in your business.  Consequently, it is well worth the cost to allow Brown Patent Law to perform a very reasonably priced availability search and to ensure that your trademark application is properly filed.  Our search not only covers all prior federal registrations and applications, but also includes searches of existing domain names, and common law uses of other marks and business names that have not been registered.