Christopher Young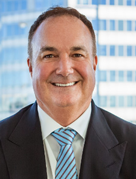 MinterEllisonRuddWatts
PwC Tower
15 Customs Street West
Auckland 1010
Tel: +64 9 353 9910

Email:

christopher.young@minterellison.co.nz
Web:

www.minterellison.co.nz
Christopher is a widely recognised intellectual property expert with an extensive international practice and network. He is known for his technical expertise and pragmatic advice. Consistently ranked as a leading IP lawyer in legal directories, he assists with all aspects of IP through its lifecycle including development, protection, transfer, enforcement, and commercialisation. He has significant experience in media, film, and television production, and regulatory work in the pharmaceutical and medical sectors.
Head of the firm's IP team, Chris specialises in IP, brand strategy, trade marks, commercial IP, licensing, franchising, marketing, sponsorship, privacy, IP disputes, enforcement, and IP audits. Chris has significant expertise handling the IP aspects of M&A and other corporate transactions.
Commercial IP is a key part of Chris' practice. He has more than 20 years' experience in licensing and commercialisation, franchising, and commercial arrangements. He routinely advises on and develops strategy for IP aspects of corporate transactions.
Recognised for local and international brand strategy and managing trade mark portfolios, he manages risks, launches new brands, develops strategies to commercialise, protects and enforces brands, trouble shoots problems, and handles counterfeits. He is experienced with sponsorship, marketing, advertising, privacy, consumer protection, and other regulatory areas.
Both local and international clients benefit from Chris' breadth of experience. He takes time to understand his clients' businesses and develops strong and ongoing relationships as their trusted adviser. His clients operate in numerous industries including FMCG, fashion/apparel, publishing, food and beverage, liquor, retail, TMT, media, aviation, automotive, banking and financial services, entertainment, agriculture/horticulture, manufacturing, pharmaceutical, building, forestry, education, health and ageing, transportation, and energy.
Chris is recognised as a leading IP lawyer in legal directories, including Chambers, The Legal 500 Asia Pacific (Hall of Fame), Managing IP and WIPR. WTR1000 2022 recommends Chris, noting: "The IP practice at MinterEllisonRuddWatts is hallmarked by its strategic sophistication and impeccable transactional capabilities. The team can always be relied on to come up with the most commercially viable solution. Epitomising this is the dexterous head of IP Christopher Young, who has extensive involvement with many INTA committees and is always ready to deliver the top-notch brand protection and Trans-Tasman trademark law advice."
Chris has worked in London and is actively involved in the International Trademarks Association (INTA) and the International Bar Association (IBA). He has chaired INTA's East Asia Pacific Famous Marks subcommittee, and been on the Parallel Imports Committee, Internet Committee, and the Asia Pacific Global Advisory Council. Chris is currently the co-Chair of the INTA Bulletin Asia-Pacific sub-committee.
Our award winning intellectual property practice advises a wide range of national and global clients, from SMEs to large multinational companies across various industries. Chris Young  heads our IP practice. He is consistently recommended in leading legal directories for his strategic and commercial approach to IP .
Our full service practice will provide practical advice on your IP throughout its lifecycle. We'll advise you on strategies for the protection, commercialisation, and enforcement of your IP. We are leading advisers in New Zealand handling the IP aspects of a wide range of corporate transactions. Chris and his team provide strategic advice for IP, brand and trade mark development and protection, and full trade mark portfolio registration and management services for a wide range of local and international businesses. We work closely with patent attorney colleagues at MinterEllison for patent strategy, prosecution, registration, infringement, and enforcement.
Chris has an extensive international network and is actively involved in the International Trademark Association (INTA) and the International Bar Association (IBA).
We are a top tier New Zealand full-service law firm known for our excellence, innovation, and specialism. We will work alongside your team to give a one-off opinion or to assist on a regular basis.
Our practice includes corporate and commercial law, mergers and acquisitions, competition and regulatory issues, finance, real estate, dispute resolution, public law, employment, intellectual property, and taxation. Our teams collaborate to bring our best and brightest skills to bear for the benefit of clients across key industry sectors including Infrastructure, Government, Health, Banking and Financial Services, Managed Funds, Technology, TMT, and Energy & Resource sectors.
The firm also provides a seamless, integrated approach for clients in the Asia-Pacific region and more globally. As a member of the Minter Ellison Legal Group, you have access to one of the largest full-service legal groups in the Asia-Pacific region, with more than 290 partners and 900 legal staff worldwide in offices in Auckland and Wellington, Australia, Asia, and the UK. You'll be able to hand-pick a team of legal experts that fit your business.