Christopher M. Hatcher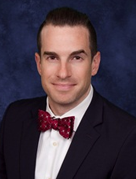 Blue Williams, LLP
3421 North Causeway Blvd., Suite 900
Metairie, Louisiana 70002
United States
Tel: (504) 830-4930

Email:

chatcher@bluewilliams.com
Web:

www.bluewilliams.com
Mr. Hatcher is a partner in the Metairie office of Blue Williams and has been with the firm since 2012. His practice consists primarily of corporate representation, franchise law, intellectual property and trademark disputes, copyright, corporate governance and planning, and commercial transactions. Mr. Hatcher helps a wide range of clients ranging from band new start-ups to international franchises with many aspects of their businesses. This work includes everything from building new businesses from the ground up to launching growing businesses to the national and international stages.  Mr. Hatcher has also developed an extensive trademark practice and has secured and protected trademarks for a wide range of companies including coffee companies, breweries, restaurants, fitness and lifestyle concepts, cosmetics, hair care, international franchises, textile manufacturers, construction companies, and many more.
Mr. Hatcher is admitted to practice in all state courts in Louisiana and the Eastern, Western and Middle Federal District Courts in Louisiana, as well as the United States Fifth Circuit Court of Appeals. He is a member of the Louisiana State Bar Association, New Orleans Bar Association, and American Bar Association, as well as a member of the American Bar Association Franchise Forum.
Awards & Recognition:
Louisiana Super Lawyers "Rising Star" – Intellectual Property, 2018 and 2019
America's Top 100 Bet-the-Company Litigators® for Louisiana, 2019
Top Attorneys Louisiana's Outstanding Young Lawyers, 2019
Lawyers of Distinction, 2019
Blue Williams offers a variety of services relating to intellectual property and franchise law.  We are happy to help you protect your valuable intellectual property in a number of ways including registering copyrights and trademarks, pursuing infringement actions, helping you develop new brands or protect existing brands, and facilitating contractual relationships regarding the use of your intellectual property including license agreements and franchise agreements.
Our attorneys also have a long history of helping local and national brands with their franchise needs.  This includes helping new or locally focused brand concepts expand into national franchise systems as well as helping existing franchise concepts ensure that they are complying with the complicated state and federals laws governing franchises.  We can help you develop your concept from the ground up or if you are already operating as a franchise we can help you make sure that you are protecting your brand and registering with the appropriate authorities.  If you are considering entering into a franchise agreement as a franchisee, our attorneys can also help you by performing a thorough review of the franchise offering to make sure that you are not only making a wise investment but that you are aware of the potential risks associated with your new venture.
Our Intellectual Property attorneys can assist you with any of the following issues:
Franchise Disclosure Document development
Trademark Registration
Copyright Registration
Brand Development
Trademark and Copyright Infringement Actions
License Agreements
Franchise Agreements
Franchise Concept Review and Consultation
Based in Metairie, Louisiana, a suburb of New Orleans, we are the largest firm in Jefferson Parish, with a second location in Mandeville, one of Louisiana's fastest growing cities. Although we primarily serve Louisiana, we also provide services to the entire Gulf South region and across the nation.
Since 1982, Blue Williams has built and maintained an exceptional litigation practice and a successful record of defending our clients in a wide variety of legal disputes. Our attorneys provide experienced representation in the areas of construction, products liability, healthcare, professional liability, toxic torts, first-party fraud, workers' compensation, commercial disputes, automobile liability, admiralty/maritime and general casualty, among others.
At Blue Williams, our clients range from Fortune 500 companies, international corporations and most major U.S. insurance companies to local businesses, individuals and local and state governments and agencies. We pride ourselves on our ability to meet all the litigation and legal business needs of our clients. Our size encourages close client contact resulting in highly personalized service that addresses the individual needs of each client. We are dedicated to advising our clients of all available options in each respective situation. Our commitment to providing lasting solutions, whether through tough-minded litigation, consultation, mediation or business strategies, has established Blue Williams as a vital resource to our clients and their businesses.
"

Blue Williams has established a formidable reputation as a full-service firm, providing quality representation of our clients in business matters and commercial litigation.

"