Alonzo M. Alston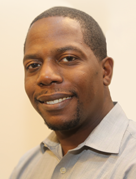 McAlpine PLLC
1000 Music Factory Blvd, Ste. B10
Charlotte, NC 28206
United States
Tel: (704) 287-6160

Email:

amalston@mcalpinepllc.com
Web:

www.mcalpinepllc.com
Alonzo Alston, founder of McAlpine PLLC, is passionate about, effective at, and dedicated to helping entrepreneurs in entertainment, small business, early stage start-ups, and growing companies develop or improve upon strong foundations and frameworks for success. McAlpine PLLC serves investors, businesses, freelancers, start-ups (tech, apps, SaaS), entertainment (film, television, music, arts, & theatre companies and talent) clients in the areas of contracts, private securities transactions, production deals, development deals, mergers & acquisitions, licensing, entertainment project funding, film funding/financing, crowdfunding (debt/equity), private finance, venture capital, IP (copyright & trademark), unfair competition law, & litigation.
Alonzo McAlpine Alston, Esq. was born in Savannah, GA, is a loving and dedicated husband and father of two as well as results driven, service oriented, and client-focused attorney. Attorney Alston was born to entrepreneurial parents who were heavily involved in the civil rights movement, and is a product of their strong influence and guidance to purpose his life and endeavors on social equality, cause-driven activism, and self-reliance with a focus on empowerment through community building. These values have also influenced his desire to continually exhibit integrity, maintain ownership of his work-product, and develop clear goal-oriented communications. Attorney Alston said, "[O]ne of the primary reasons I became an attorney was to make sure that people knew what I didn't know when I started out in business. I wanted people to know the value of strong agreements and be able to speak to an attorney that had been on the wrong end of a bad deal. Someone's got to fight for the little guy in business."
Entrepreneurship has been a driving force in his life, and began at an early age. Since his first lemonade stand and video game exchange, Attorney Alston has sought to maximize value for his clients. In 2001, Attorney Alston founded Movement Productions (now, Movement Productions, LLC) to provide quality event oriented entertainment, information services, and resources. Similarly, Attorney Alston established McAlpine PLLC to provide client focused and dedicated customer service yielding high-quality legal counsel in a variety of practice areas. Attorney Alston is a graduate of the University of North Carolina at Chapel Hill with a B.A. in Communications Studies and minor in African-American Studies, is a graduate of the inaugural class of Charlotte School of Law, and is licensed to practice law in the state of North Carolina.
2009 – Licensed, North Carolina
2009 – Charlotte School of Law – Dean's Special Recognition Award; CALI Award (Highest Grade) Torts II; NCBA Pro Bono Service Award
2004 – University of NC at Chapel Hill, B.A. Communication Studies – Media Studies/Media Production
2000 – Savannah Country Day School
We understand that intellectual property assets are of incredible value to all businesses. Our goal is to ensure that our clients' intellectual property is properly structured and protected. We are also committed resolving high-stakes property disputes. We are unique in our services are custom-tailored to serve our clients based on our clients' own priorities. Not only do we customize our services to our clients' current needs, but we also understand that our clients' needs and priorities change over time. We are committed to working with our clients to deal with any changes in the best and most cost-effective way possible, and foresee any changes of which our clients can get ahead.
We understand that living in a world where technology is constantly changing, advanced technology is an important tool for the success of our clients. We are dedicated to providing our Intellectual Property clients with the most advanced technology. The purpose of providing advanced technology is to ensure that our Intellectual Property clients can serve their business audiences in the most effective way possible. Our goal is to allow our clients to understand advanced technology, be able to use it, and ensure that the advanced technology is personalized and contributes to the success of our clients based on our clients' priorities.
McAlpine PLLC is dedicated to providing you with superior client service by establishing an excellent relationship with you based on integrity, quality service, and dependability. You will never be treated as just a case or file. Your success is McAlpine PLLC's reputation for excellence and quality legal service being built one successful representation at a time. Helping guide you and your business to greater success and peace of mind is our mission. Adding value to our attorney-client relationships by customizing the services your receive specifically to your needs, tastes, and goals is our priority. We pride ourselves on showing you how much better our client satisfaction and oriented law firm can be for you and your business.
McAlpine PLLC attorneys are dedicated to the concept that the grass truly is greener with an attorney that strives to maximize your business's profit potential, risk reduction, and empowerment. McAlpine PLLC's goal is to best understand the your need beyond their legal implications, provide exemplary service, and meet their stated goals. McAlpine PLLC serves Charlotte businesses and creative entrepreneurs individuals as they explore new horizons and conquer new challenges.
McAlpine PLLC ensures you get more value and spend less when compared to law firms with similar expertise and experience. You will get fairly price services based on the complexity of the work and area of law. We understand what it takes to start and run a business. We respect that your time and energy as being of the utmost importance. Making your life easier and schedule more manageable by offering consultations at our clients' place of business or at our centrally located office at the North Carolina Music Factory is our priority.