Alexandra MacKay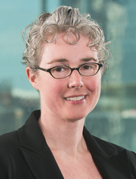 Stites & Harbison
401 Commerce Street
Suite 800
Nashville, TN 37219
Tel: +1 615-782-2223

Email:

alexandra.mackay@stites.com
Web:

www.stites.com
Alex MacKay counsels clients in litigation and transactional matters involving intellectual property.
She assists clients with the selection, adoption and registration of their trademarks as well as registration of copyrights. Alex represents clients in the enforcement of their intellectual property rights and has practiced before federal and state courts as well as the Trademark Trial and Appeal Board. She assists clients with a variety of transactional issues including those related to licensing of copyrights, trade secrets, trademarks and other intellectual property rights.
Alex previously served on the boards of the Nashville Philharmonic Orchestra and the Tennessee Justice Center. In years past, Alex has served on the board of directors for and volunteered for Ten Thousand Villages of Nashville, Inc., a non-profit organization that supports fair trade and empowers artisans in developing countries by selling their hand-crafted products. Alex was a member of the Tennessee Bar Association Leadership Law (TBALL) Class of 2009.
As a full-service group whose practice spans the globe, Stites & Harbison's Intellectual Property and Technology (IPT) Group counsels and represents both domestic and international clients across the full range of intellectual property including patents, trademarks, copyrights, trade secrets, and licensing.
All businesses have intrinsic value in the creativity, invention, and innovation that makes them unique. In order to reach full commercial potential, however, an idea, product, or service must be properly protected. What distinguishes Stites & Harbison is our commitment to fully understanding not only our clients' intellectual property but also their business and the markets in which they compete. This allows us to provide the greatest return on our clients' intellectual property assets.
Our attorneys provide effective and efficient counsel from the creation and registration of intellectual property assets through the management and enforcement of intellectual property rights both in the United States as well as internationally.
Through our office in Alexandria, VA, our attorneys can easily visit the United States Patent & Trademark Office to advocate for our clients in person.
A full-service law firm representing clients across the United States and internationally, Stites & Harbison, PLLC is known as a preeminent firm managing sophisticated transactions, challenging litigation, and complex regulatory matters on a daily basis. The firm represents a broad spectrum of clients including multinational corporations, financial institutions, pharmaceutical companies, health care organizations, private companies, nonprofit organizations, family-owned businesses and individuals.
With over 200 attorneys, the firm maintains 11 offices across the Southeastern region and is able to service the needs of international clients with its memberships in Business Counsel, Inc. and Lex Mundi. Tracing its origins to 1832, Stites & Harbison is one of the oldest law practices in the nation and among the largest law firms in the Southeast. Additionally, Stites & Harbison is a member of The Harmonie Group, the national network of top litigation law firms, and is the Kentucky representative to the prestigious Southern Law Network.