Adam G. Kelly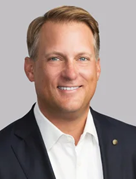 Loeb & Loeb LLP
321 North Clark Street
Suite 2300
Chicago, IL 60654
Tel: +1.312.464.3138

Email:

akelly@loeb.com
Web:

www.loeb.com
Adam Kelly is a nationally acclaimed counselor in intellectual property law with extensive experience in the U.S. and abroad. He is a trusted business advisor to a wide range of clients, including industry leaders in agricultural science, biotechnology, electronic trading, golf equipment, green energy, hospitality, medical devices, pharmaceuticals and transportation.
His practice focuses on counseling clients on how to competitively use intellectual property to increase market share and revenues by implementing effective strategies addressing branding, corporate transactions, technology acquisition and patent protection.
Adam has successfully enforced and defended against intellectual property actions in diverse jurisdictions, representing clients through all litigation phases from pre-suit due diligence through trial and appeal, and has obtained and defended against various types of preliminary injunctive relief.
"I bring an honest and thoughtful approach to my practice and genuinely value my trusted professional relationships with clients and colleagues."
In addition, he has strategically advised clients across a wide variety of patent infringement, prosecution, opposition and post-grant review matters before the U.S. Court of Appeals for the Federal Circuit, the Patent Trial and Appeal Board at the U.S. Patent and Trademark Office, the European Patent Office, and the Korean Patent Office.
Adam is an avid golfer who frequently travels throughout the world to play challenging, scenic courses, oftentimes bringing his friends and colleagues along for the experience. When not traveling, he may be found on the putting green with his family or coaching youth sports.
Loeb & Loeb offers the full spectrum of legal services for the development, acquisition, commercialization, protection and enforcement of intellectual property rights worldwide.
We partner with clients across a diverse range of industries — from entertainment, media and advertising to financial services, consumer products and life sciences — to address their most critical IP needs. Whether you're a Fortune 500 company or an emerging growth enterprise, an A-list celebrity or an up-and-coming influencer, we understand the factors that drive the value of your intellectual property.
Our lawyers use their knowledge of our clients' industries and business objectives, and their skill as advisers, dealmakers and litigators, to provide business-focused insight, innovative approaches and strategic solutions that maximize opportunities, minimize risk and fend off competitive challenges.
From patent, copyright, trademark and personality assets to data privacy and security, domain name issues, and cutting-edge consumer engagement applications, we are fluent in all nuances of today's intellectual property law.
We advise IP owners in complex transactions and represent them in high-stakes disputes. We get deals done — counseling on the IP-related aspects of mergers and acquisitions; conducting due diligence, intellectual property audits and valuations; and facilitating asset-based financing, licenses and joint ventures.
We also help clients protect and defend their intellectual property rights, advocating in federal and state courts and before the United States Patent and Trademark Office, at the International Trade Commission and in the Court of Federal Claims.
It is an exciting time to be in the legal industry. As the rate of change in our society accelerates, digital transformation continues to alter the paradigms of business. Now, more than ever, our clients need lawyers who enable them to see beyond the next turn — and help them innovate, grow and evolve.
At Loeb & Loeb, this is what we do every day.
We represent a wide range of organizations, as well as high net worth individuals and families. We help these clients identify opportunities, expand into new markets, launch innovative products and services, protect their assets, resolve disputes, and connect with audiences in new ways. We know our clients' businesses and understand their personal objectives. And we have tremendous multidisciplinary know-how in today's technology and mobility trends, which continue to transcend all industries.
As a multiservice law firm with more than 450 lawyers across eight offices in the United States and Asia, we have you covered.
"

Adam Kelly

is noted for his ability to counsel clients on patent portfolio management, including handling licensing, enforcement and development concerns."