Ann K. Ford
Washington, D.C.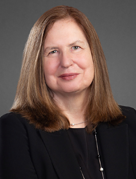 DLA Piper LLP (US)
500 Eighth Street, NW
Washington, DC 20004
United States
Tel: +1 202 799 4140

Email:

ann.ford@dlapiper.com
Web:

www.dlapiper.com
Ann Ford is a highly qualified intellectual property lawyer, working with clients to acquire, develop and exploit intellectual property assets. She advises clients on the business and transactional aspects of intellectual property and assists them with litigation and pre-litigation protective measures.
Ann has extensive experience developing and strengthening brands for both mature and emerging companies in a range of industries. Her background in communications and media law, and her experience in the retail, fashion, and financial sectors, provide her clients with perspective on the specialized and unique issues faced by those industries.
Ann was formerly the US Chair and Global Co-Chair of DLA Piper's Intellectual Property and Technology practice, where she oversaw areas including trademark, patent, cybersecurity, data privacy, telecommunications, commercial contracts, technology transactions, strategic sourcing, and financial payments and digital.
Ann is a member of the US Management Team and leads the firm's strategy around clients and sectors. She is a member of DLA Piper's Global Board, the Executive Committee and the firmwide Policy Committee.
Memberships & Affiliations
Member, International Trademark Association
Board member and Chair of Nominating Committee, DC Women's Bar Association Foundation
Former Member, Law360 IP Editorial Board
Former Member, District of Columbia Bar Board of Governors
Member and Chair, DC Bar Pro Bono Committee, 2009-2015
In today's increasingly competitive and global market, IP challenges can come from anywhere. That's why we help clients develop, protect and enforce all forms of IP rights everywhere.
We're experienced with complex, multi-front IP litigation. Our lawyers litigate business-critical disputes, manage global portfolios, and handle complex transactions. We deliver success for many of the world's most recognized brands.
Because our intellectual property practice has nearly 500 dedicated lawyers in more than 24 countries, we can help you locally and create global solutions. 
DLA Piper is a global law firm capable of taking care of the most important legal needs of clients wherever they do business. With offices throughout the Americas, Europe, the Middle East, Africa and Asia Pacific, we represent more clients in a broader range of geographies and practice disciplines than virtually any other law firm in the world.
Our lawyers have wide experience in arbitration, banking, competition and trade, as well as corporate crime and corporate finance. We have strong practices in employment, energy, hospitality and leisure, insurance, intellectual property, litigation, mergers and acquisitions and have developed key teams in pensions, private equity, real estate, tax, and technology.
"

Ann Ford

 advises clients on a range of IP issues including transactions and litigation matters. She is experienced in representing clients from industries such as retail, fashion and financial services."